Saturday, November 12, 1:00 – 3:30 p.m. CDT
$45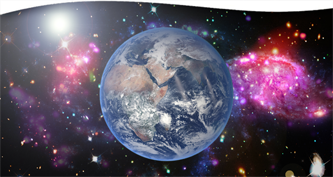 Exploring our emergence as self-aware members of a planetary home and entire Universe that is a unified and innately sentient entity, Jude Currivan, Ph.D., shows us that mind and consciousness are not what we possess, but what we and the whole world fundamentally are. She reveals our Universe as "a great thought of cosmic mind," manifesting as a cosmic hologram of meaningful information that, vitally, exists to evolve.
This workshop will be based off Jude's new book, The Story of Gaia: Join us as we:
Explore how the Universe, our planet, ourselves, and everything in existence has inherent meaning and evolutionary purpose
Examine our emergence as self-aware members of a Universe that is itself a unified and innately sentient entity that exists TO evolve
Learn about leading-edge scientific breakthroughs that show traditional visions of Earth as a living being—Gaia
Rewrite evolution not as driven by random occurrences and mutations, but by intelligently informed and meaningful information flows and processes
And consider how our conscious evolution may now be realized as an integral part of Gaia's own evolutionary progress and purpose.
The workshop will conclude with a guided visualization.
You can buy The Story of Gaia here.
Registration includes on-demand access to recordings of all the classes, which can be viewed for two weeks following the date of the last class.
Late registrants will receive recording links to all missed sessions for on-demand viewing.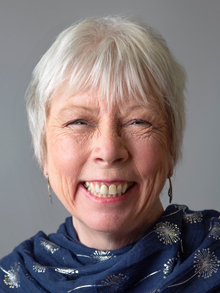 Dr. Jude Currivan is a cosmologist, planetary healer, and author. She was previously one of the most senior business women in the UK, and co-founder of WholeWorld-View. She has experienced multidimensional realities since early childhood. Dr. Currivan holds a Ph.D. in Archaeology from the University of Reading in the UK and a Master's Degree in Physics from Oxford University, specializing in cosmology and quantum physics. International author of six nonfiction books, her latest is The Cosmic Hologram: Information at the Center of Creation. Her next book The Story of Gaia is due to be published in 2022. For more information visit www.wholeworld-view.org www.judecurrivan.com.
Program Format
This is a live, interactive online program that will also be recorded for on-demand viewing. Our goal is to send recordings to you within two business days, often sooner. Recordings will be available for on-demand viewing for two weeks following the date of the last class.
Software Platform
Zoom for Windows, Mac, or mobile device; minimum recommended network bandwidth 1.5 Mbps. Please download Zoom for free at zoom.us/download, and test your connection at zoom.us/test. New to Zoom? Check out www.theosophical.org/FAQ. Please email webinars@theosophical.org for further information.