Saturday, November 5, 1:00 – 3:00 p.m. CDT
$40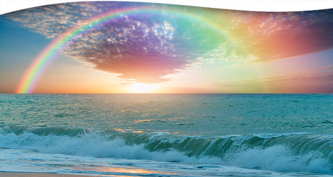 "We imagine fulfillment to be a lack of pain or conflict, or more pleasure, more peace, more acknowledgement, more love. This is what can be imagined, but true fulfillment cannot be imagined. It can only be realized."—Gangaji
The desire for true and lasting fulfillment lies at the heart of every ancient spiritual text and religious tradition. It is no ordinary desire. It cannot be satisfied with objects or attainments or techniques. It is of an altogether different order.
On her spiritual path, Gangaji has described the "moments of beauty, moments of transcendence, and true knowing" she experienced along the way. Yet those states and experiences came and went. They did not give her lasting fulfillment. Her spiritual search was driven by wanting to "get it" and "keep it"—until she met her teacher, H.W.L. Poonjaji. He invited her to stop, to call off the search, and immediately realize that what is already whole, fulfilled, and at peace is the truth of who you are.
Gangaji will support you in realizing what blocks your realization of true fulfillment. Through self-inquiry, there is the opportunity to consciously end your patterns of unnecessary suffering, to fall into the ease of being, and live a life from the ground of true fulfillment.
During this special workshop, Gangaji will speak and respond to questions and lead a guided inquiry. We will also break into small discussion groups.
$40
Registration includes on-demand access to recordings of all the classes, which can be viewed for two weeks following the date of the last class.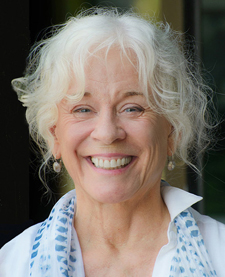 Gangaji, born Toni Roberson, grew up in Clarksdale, Mississippi. Like many of her contemporaries, she searched for fulfillment through relationships, career, motherhood, subculture experiences, political activism, and spiritual practice. While she had never planned to go to India, it was on the banks of the Ganges River that her search ended. In 1990, Gangaji met her teacher, H.W.L. Poonjaji. Today, as a teacher and author, Gangaji speaks to people from all walks of life, inviting them to fully recognize the absolute freedom and unchanging peace that is the truth of one's being.
Gangaji lives with her husband Eli Jaxon-Bear in Oregon. She is the author of The Diamond in Your Pocket: Discovering Your True Radiance, Freedom and Resolve: The Living Edge of Surrender, Hidden Treasure: Uncovering the Truth In Your Life Story, and You are That! Volume 1 & 2. For more information about Gangaji visit www.gangaji.org.
Program Format
This is a live, interactive online program that will also be recorded for on-demand viewing. Our goal is to send recordings to you within two business days, often sooner. Recordings will be available for on-demand viewing for two weeks following the date the program was presented.
Software Platform
Zoom for Windows, Mac, or mobile device; minimum recommended network bandwidth 1.5 Mbps. Please download Zoom for free at zoom.us/download, and test your connection at zoom.us/test. New to Zoom? Check out www.theosophical.org/FAQ. Please email webinars@theosophical.org for further information.