Saturday, October 29, 1:00 – 3:30 p.m. CDT
$45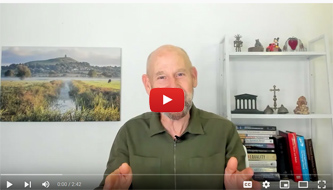 There is substantial medical evidence that spirituality benefits health and wellbeing. One of the most important findings is that people with a spiritual approach live longer and happier lives.
In this inspiring and practical workshop, Dr. William Bloom will explain the key elements of this evidence, and then share practices that you can immediately use to support your physical and mental health.
Spiritual health is also an inner experience of strength, optimism, and peace, whatever your situation or circumstances. This deep-rooted attitude then cascades through your nervous and endocrine systems to improve and sustain your wellbeing.
The practical guided exercises will demonstrate precisely how your wellbeing is supported and improved. These include:
How to use personal positive triggers to activate a cocktail of wellbeing hormones and inhibit the neuropeptides of anxiety
How your connection with the sacred anchors into your neuro-endocrinal system
How healing energy can flow through your body and open up your cellular make-up to reduce tension and support healthy flow and relaxation
Registration includes on-demand access to a recording of the workshop, which can be viewed for two weeks following the date it was presented.
$45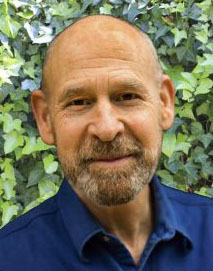 William Bloom has been presenting this subject since the 1970s when he first began teaching at the Findhorn community. He is the author of the bestselling book Working with Angels. William's approach is practical and experiential. His background includes a two-year off-grid retreat in the High Atlas Mountains of Southern Morocco, and he has a doctorate in social psychology from the London School of Economics. Learn more at williambloom.com.
"William Bloom is a modern western mystic and considered by many to be Britain's leading and most experienced mind-body-spirit teacher." - Yoga Magazine
"Finally someone who separates new age nonsense from spiritual reality." — Caroline Myss
Program Format
This is a live, interactive online program that will also be recorded for on-demand viewing. Our goal is to send recordings to you within two business days, often sooner. Recordings will be available for on-demand viewing for two weeks following the date of the last class.
Software Platform
Zoom for Windows, Mac, or mobile device; minimum recommended network bandwidth 1.5 Mbps. Please download Zoom for free at zoom.us/download, and test your connection at zoom.us/test. New to Zoom? Check out www.theosophical.org/FAQ. Please email webinars@theosophical.org for further information.