Saturday, October 15, 1:00 – 3:00 p.m. CDT
$40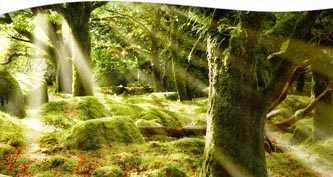 We all seek inner peace and look for ways to make meaningful change in our lives. But in these troubled times, how can we find a way out of overwhelming stress and negativity? Allow renowned Wiccan Priestess Phyllis Curott to open the door to a world that is divinely alive with healing, life-changing, soul-nourishing magic.
Phyllis will introduce essential teachings and empowering practices with the elements, the natural world, and your own inner magic. You'll discover your natural ability to tune into the divine magic, the nwyfre, the sacred flow, the life force within and all around you.
These simple, transformative practices will help you manifest positive change in many of the daily issues affecting us in modern life—from climate change, to disconnection, to stress and anxiety. Phyllis weaves together her powerful Witch's wisdom and techniques to teach you:
Positive energy practice to relieve anxiety and find calm within and from the natural world around you
Healing practice for living in peace and harmony
A technique to open your heart and experience the love and support flowing from Mother Earth
Daily practice to help you create a life of wellbeing, joy, love, and grace
The divine magic to create a naturally-connected and wonder-filled life are waiting for you in this experiential workshop.
Registration includes on-demand access to a recording of the workshop, which can be viewed for two weeks following the date it was presented.
$40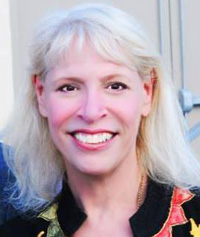 Phyllis Curott is a pioneering spiritual teacher and one of America's first public Wiccan Priestesses, an attorney, and internationally bestselling author. She is Vice Chair Emerita of the 2015 Parliament of the World's Religions, creator of the historic Inaugural Women's Assembly, and drafter of the Declaration for the Dignity and Human Rights of Women, adopted by the 2015 Parliament. Time recently published her as one of "America's leading voices." She is founder of the Temple of Ara, the world's oldest shamanic Wiccan congregation. For more, visit www.phylliscurott.com.
Program Format
This is a live, interactive online program that will also be recorded for on-demand viewing. Our goal is to send recordings to you within two business days, often sooner. Recordings will be available for on-demand viewing for two weeks following the day the program was presented.
Software Platform
Zoom for Windows, Mac, or mobile device; minimum recommended network bandwidth 1.5 Mbps. Please download Zoom for free at zoom.us/download, and test your connection at zoom.us/test. New to Zoom? Check out www.theosophical.org/FAQ. Please email webinars@theosophical.org for further information.