Saturdays, 9:30 – 11:00 a.m. CDT
October 29 - November 19 (4 classes)
TS members: $65 • Nonmembers: $80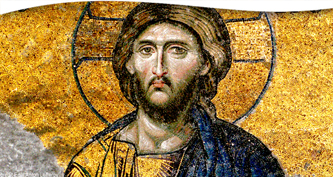 The non-canonical Gospel of Philip says, "Christ came not to make us Christians but to make us Christ." The same call can be found in remarks Christ quoted in some canonical gospels as well as in some remarks of St Paul. Many spiritual texts, such as the Philokalia, Theologia Germanica, and The Cloud of Unknowing, also endorse the call of Christ to become his own brothers and sisters, children of the common Father, creator of the whole universe, the ONE beyond description—"begotten not by blood, nor by carnal desire, nor by man's willing, but by God," as said in John's Gospel. Many great sages, such as John of the Cross, Meister Eckhart, Angelus Silesius and others, were also striving to follow the esoteric teachings of Christ. For example, Meister Eckhart said, "Every Christian is called to be Mary and give birth to the Word."
This spiritual birth is the real meaning of virgin birth, which is not to be taken literally. Like all other serious spiritual teachings, Christ's teaching requires a radical transformation of our whole being so that we can be free of our ego-driven conditioned Self. As quoted in the Gospel of Matthew, Jesus said, "Unless you leave your self behind, you cannot be a follower of mine."
In order to be a disciple of Christ, we need to practice the strenuous teaching taught by him, for as the Gospel of Thomas quotes Christ saying, "He who is near me is near the fire. He who is far from me is far from the Kingdom."
TS members: $65 • Nonmembers: $80
Registration includes on-demand access to recordings of all the classes, which can be viewed for two weeks following the date of the last class.
Late registrants will receive recording links to all missed sessions for on-demand viewing.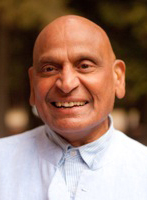 Ravi Ravindra, Ph.D., is an author and professor emeritus at Dalhousie University in Halifax, Nova Scotia, where he served as a professor in comparative religion, philosophy, and physics. A lifetime member of the Theosophical Society, Ravi has taught many courses at the School of the Wisdom in Adyar and at the Krotona Institute of Theosophy in Ojai, California. He was a member of the Institute of Advanced Study in Princeton, a fellow of the Indian Institute of Advanced Study in Shimla, and the founding director of the Threshold Award for Integrative Knowledge. For more information visit http://www.ravindra.ca/.
You can also join our members-only self-study course, The Bible: Esoteric and Exoteric, by becoming a member today and joining the National Lodge!
Program Format
This is a live, interactive online program that will also be recorded for on-demand viewing. Our goal is to send recordings to you within two business days, often sooner. Recordings will be available for on-demand viewing for two weeks following the date of the last class.
Software Platform
Zoom for Windows, Mac, or mobile device; minimum recommended network bandwidth 1.5 Mbps. Please download Zoom for free at zoom.us/download, and test your connection at zoom.us/test. New to Zoom? Check out www.theosophical.org/FAQ. Please email webinars@theosophical.org for further information.