Saturday, December 3, 1:00 – 3:30 p.m. CST
$45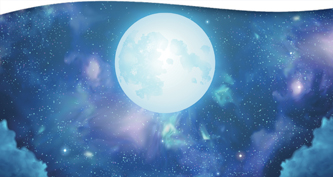 Do you attract the same types of people in relationships? Or perhaps you have life-long patterns that you can't seem to break. We are active creators of our life experiences, and we attract those experiences on both conscious and unconscious levels. Despite any affirmations, positive thoughts, or creative visualizations an individual employs in their spiritual practices, we might still attract repeated unwelcome experiences.
The natal Moon sign can show us clues about these patterns. It signifies our subconscious drives, fears, and deepest needs. By learning ways to meet the Moon's needs, we can become more conscious creators of our lives. This workshop outlines the Moon's potential as the unconscious creator and offers practical suggestions for addressing each Moon sign's needs.
We will explore each of the twelve Moon signs, sharing practical exercises and practices to help you manifest more in your life by working with your natal Moon sign.
$45
Registration includes on-demand access to a recording of the workshop, which can be viewed for two weeks following the date it was presented.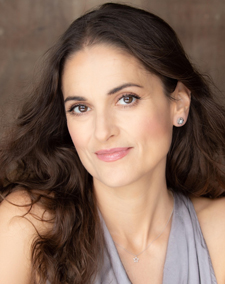 Rachel Lang, a professional astrologer, psychic medium, and healer, is a regular contributor to a variety of publications, including Bustle, Brit + Co, LVBX, Romper, PopSugar, and the Omega News. An internationally recognized speaker, she enjoys sharing her astrological and spiritual knowledge with others and regularly offers presentations, classes, and workshops. Rachel began studying astrology and developing her spiritual gifts more than 20 years ago and has maintained a private practice working with individuals and businesses since 2006. She holds a master's degree in theology from Loyola Marymount University, with an emphasis on feminist theology and ethics. Rachel is certified by the American Federation of Astrologers and is a member of the International Society for Astrological Research. She is also certified as an advanced psychic medium through the Lisa Williams International School of Spiritual Development. Learn more at rachellangastrologer.com.
Program Format
This is a live, interactive online program that will also be recorded for on-demand viewing. Our goal is to send recordings to you within two business days, often sooner. Recordings will be available for on-demand viewing for two weeks following the day the program was presented.
Software Platform
Zoom for Windows, Mac, or mobile device; minimum recommended network bandwidth 1.5 Mbps. Please download Zoom for free at zoom.us/download, and test your connection at zoom.us/test. New to Zoom? Check out www.theosophical.org/FAQ. Please email webinars@theosophical.org for further information.