Saturday, January 7, 1:00 – 3:00 p.m. CT
$40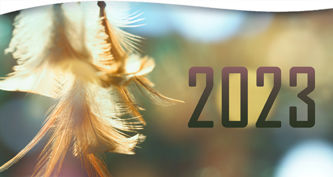 Explore the energetic information and Native Indigenous clairvoyant perspective on the New Year with Billie Topa Tate, Mescalero Apache and Founder of MSI Wellness Center.
Billie will provide her in-depth preview of 2023 based on her Indigenous wisdom and teachings. Her predictions will not only give the essence of our upcoming year, but also provide a field of vision for what lies on the horizon.
Explore the energetic journey that can tell us the general theme of 2023 and our relationship with the world, both locally and globally. You will also learn what you can achieve personally in 2023, and what things will be brought to light to work on in your life's journey. Billie will also share how you can optimize 2023 both personally and globally.
Billie was the first to share the impact of China on the world three years ago, and she accurately predicted the Russian impact on the world one year before the war in Ukraine began. Discover her wisdom about what lies ahead in 2023 and beyond.
$40
Registration includes on-demand access to a recording of the workshop, which can be viewed for two weeks following the date it was presented.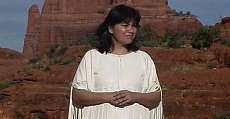 Billie Topa Tate is the founder of MSI Wellness Center. She is Mescalero Apache and is dedicated to "Creating a Sacred Place One Person at a Time" through the indigenous native teachings of her teachers. Topa Tate has lectured and taught at Northwestern University, Cancer Treatment Centers of America, and more. Her work has been published in several magazines, and she is the author of several meditation recordings and books. She is dedicated to being of service to anyone who is seeking wellness, mindfulness training, and spiritual growth. Learn more at her website: msi-healing.com.
Program Format
This is a live, interactive online program that will also be recorded for on-demand viewing. Our goal is to send recordings to you within two business days, often sooner. Recordings will be available for on-demand viewing for two weeks following the day the program was presented.
Software Platform
Zoom for Windows, Mac, or mobile device; minimum recommended network bandwidth 1.5 Mbps. Please download Zoom for free at zoom.us/download, and test your connection at zoom.us/test. New to Zoom? Check out www.theosophical.org/FAQ. Please email webinars@theosophical.org for further information.