Saturday, January 28, 3:00 – 5:30 p.m. CT
$45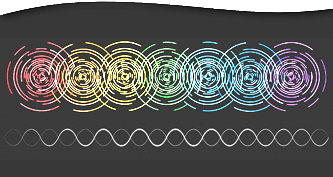 Why does a baby's cry instantly flood a mother's body with a myriad of stress hormones? How can a song on the radio stir up powerful emotions, from joy to anger, regret to desire? Why does sound itself evoke such primal and deeply felt emotions? Sound is a vibration that travels through air, water, and solids and therefore through the human body. Sound has the capacity to shift neurochemistry and neurobiology in a profound and unprecedented way as a therapeutic tool as well as a technique to unleash human potential. It's produced by all matter and is a fundamental part of survival for every species because our brains are wired to immediately shift in response to sound. Yet there is a hidden power within sound that has only begun to be investigated.
In this interactive and dynamic experience, Dr. Kulreet Chaudhary will demonstrate how to use sound to improve your mental and physical wellbeing through your chakra system. Dr. Chaudhary first explains the biology of each chakra and how sound impacts the human body and brain uniquely through the activation of the unique resonance frequency of each chakra. She also explores the physiological effects of sound vibration, from altering mood to healing disease to connecting to one's higher consciousness.
Following the initial presentation, Dr. Chaudhary offers a practical, step-by-step instruction on how to use ancient bija mantras for balancing the chakra system. You will also learn how to open of the heart chakra through a combination of sound and devotion. Lastly, you will be given a powerful, ancient Tamil mantra for healing. Whether you're a beginner or searching for a more advanced sound practice, this unique experience will improve your health in body, mind, and spirit. You will leave with a deeper understanding and appreciation of the chakra system, its powerful connection to sound, as well as a sound practice that can easily be incorporated into your daily routine.
To better appreciate this workshop, participants are encouraged to watch Dr. Chaudhary's lecture on her YouTube channel: https://www.youtube.com/watch?v=f3txDovxvw4.
$45
Registration includes on-demand access to a recording of the workshop, which can be viewed for two weeks following the date it was presented.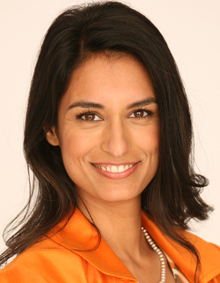 Dr. Kulreet Chaudhary, a neurologist, neuroscientist, and leader in the ancient science of health known as Ayurveda. This rare combination of expertise gives her a unique perspective on healing that has helped thousands of people feel better and achieve health goals they never thought possible. She is passionate about raising awareness for the need of a paradigm shift in contemporary medicine that focuses on patient empowerment and a wellness-based (rather than disease-based) medical system. Dr. Chaudhary is a regular guest on The Dr. Oz Show, where her teachings about Ayurvedic medicine have been applauded by a national audience.
In addition to her decades as a practitioner and educator, Dr. Chaudhary remains committed to advancing medical research and has participated in over 20 clinical studies in the areas of multiple sclerosis, Alzheimer's disease, Parkinson's disease, ALS, and diabetic peripheral neuropathy. Her contributions include groundbreaking work in stem cell therapies for diabetic peripheral neuropathy and drug development for the treatment of ALS, as well as hands-on discoveries of ancient Siddha Medicine texts in Tamil Nadu, India.
Dr. Chaudhary is the author of The Prime and Sound Medicine and has appeared as a medical expert on numerous programs including The Dr. Oz Show and Home & Family. She recently joined the Healthy Directions family of experts where she's working on an expanded at-home wellness program to help millions of people lead healthier, happier, longer and more fulfilling lives. To learn more about Dr. Chaudhary and her uniquely effective approach to wellness, please visit www.drkulreetchaudhary.com.
Program Format
This is a live, interactive online program that will also be recorded for on-demand viewing. Our goal is to send recordings to you within two business days, often sooner. Recordings will be available for on-demand viewing for two weeks following the day the program was presented.
Software Platform
Zoom for Windows, Mac, or mobile device; minimum recommended network bandwidth 1.5 Mbps. Please download Zoom for free at zoom.us/download, and test your connection at zoom.us/test. New to Zoom? Check out www.theosophical.org/FAQ. Please email webinars@theosophical.org for further information.