Saturday, March 11, 1:00 – 3:00 p.m. CT
$40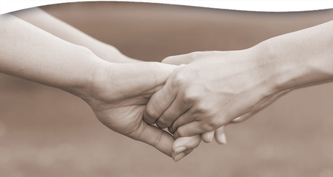 Ancestral Healing relates to the patterns of behavior and experiences of our ancestors. These patterns are repeated in the generations that follow until they are healed. Once we can recognize why we are having certain experiences, we can find the patterns that are causing them and the tools to heal them.
We take on patterns of behavior and thought subconsciously from our own parents as well as aunts, uncles, grand-parents and anybody else that may have crossed our path. We get entangled in these energies, which have a way of repeating themselves in order to be resolved and healed.
This workshop will focus on ancestral relationship wounds. During the first half of the class, we will go through several examples of how a relationship wound is created and how it can show up in our lives. The second half will consist of a Shamanic guided exercise to find and heal one of your own relationship wounds—whether with a partner, parent, child, or other important person in your life.
Registration includes on-demand access to a recording of the workshop, which can be viewed for two weeks following the date it was presented.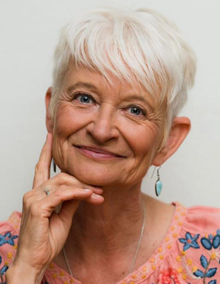 Dr. Ann Charlotte Valentin, ND, also known as Dr. Lotte, is the author of the book Med School after Menopause: The Journey of my Soul, which tells the remarkable tale of Dr. Lotte's journey to becoming not only a Naturopathic physician in America, but also a medical intuitive, the result of two dramatic near-death experiences (NDEs) in 1992 and 1994. After years of healing her body and integrating her spiritual experiences, Dr. Lotte was prompted by a spirit message to become a physician. After spending several years gathering pre-med requirements, she began medical school in 2012 and graduated from the Southwest College of Naturopathic Medicine in Tempe, Arizona, in 2016. Dr. Lotte has also trained as an evidential medium at the Arthur Findlay College in England. Learn more at drlotte.com/what-we-do.
Program Format
This is a live, interactive online program that will also be recorded for on-demand viewing. Our goal is to send recordings to you within two business days, often sooner. Recordings will be available for on-demand viewing for two weeks following the day the program was presented.
Software Platform
Zoom for Windows, Mac, or mobile device; minimum recommended network bandwidth 1.5 Mbps. Please download Zoom for free at zoom.us/download, and test your connection at zoom.us/test. New to Zoom? Check out www.theosophical.org/FAQ. Please email webinars@theosophical.org for further information.