Saturday, February 4, 9:00 a.m. – 5:00 p.m. CT
TS members: $60 · Nonmembers: $75
Join us in person in Wheaton, IL, or online from anywhere for this daylong retreat!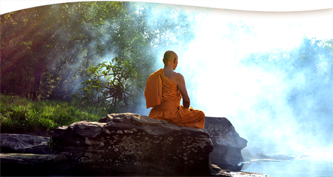 With so much stress, conflict, and tension in the world today, the Buddha's teachings on cultivating a peaceful heart and mind are very timely. These teachings are not concerned with metaphysical or philosophical speculations, but rather provide practical guidelines for developing and applying mindfulness and wisdom to our experience of life. Through this practice, we can learn to live truly meaningful lives with a light and peaceful heart, unburdened by anger, fear, or anxiety. During this daylong retreat, Ajahn Brahmāli will share simple, direct and profoundly insightful teachings to cultivate greater clarity, peace, and compassion.
The program will include teachings and reflections, periods of meditation, and time for Q&A.
The full schedule is below.
Registration includes on-demand access to a recording of the retreat, which can be viewed for two weeks following the date it was presented.
All registrants will receive Zoom login instructions. Those who prefer to participate in person will meet at 1926 N. Main Street in Wheaton, IL. You may bring a vegetarian lunch with you, or eat at a nearby restaurant during the lunch break.


Schedule
9:00 – 10:45 a.m. Establishing Right Understanding
The world is in turmoil. Our leaders sometimes do not seem up to the task of running our societies. How should we respond? Our present problems help us see the nature of our world with greater clarity. We understand that the world is inherently unreliable. We need to seek refuge in our inner world instead, which means the spiritual path. The remarkable thing is that seeing the world properly actually has an enormously beneficial impact on our spiritual practice. Only when we start to let go of the world does the spiritual path come together.

1:00 – 2:45 p.m. The Practice of Meditation
Meditation is so simple: all you need is the breath and attention. Why, then, can it seem so hard? Because the mind is not ready. We need two things for meditation to work: a deep sense of virtue and an appropriate outlook. When these things fall into place, meditation just happens, whether you want it to or not!

3:15 – 5:00 p.m. The nature of Insight
Is mindfulness of breathing a calming practice (samatha) or an insight practice (vipassanā)? It's both, actually. In this session, we will discuss the nature of samatha and vipassanā, grounded in the practice of watching the breath, ānāpānasati. We will see that samatha and vipassanā are two sides of the same coin. We will then discuss the development of mindfulness of breathing.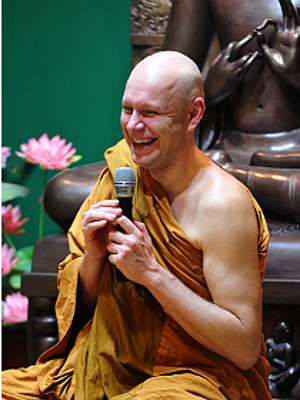 Ajahn Brahmāli was born in Norway in 1964. He first became interested in Buddhism and meditation in his early 20s while on a visit to Japan. After hearing teachings from Ajahn Brahm, he decided to travel to Australia to train at Bodhinyana Monastery, where he took full ordination as a Buddhist monk in 1996. Ajahn Brahmāli is renowned for his excellent knowledge of the Pali language and his enthusiasm for teaching the suttas. He is also well known as a scholar of the Vinaya—the monastic rules and procedures—which he is currently translating into English. Ajahn Brahmāli's clear and insightful talks help make the Buddha's teachings accessible to all. He is regularly invited to conduct retreats in Australia, South-East Asia, Sri Lanka, and Europe.
Ajahn Brahmāli has also published numerous essays on important points of Dhamma, including the legitimacy of bhikkhuni ordination, of which he is a supporter.
Online Program Format
This is a live, interactive online program that will also be recorded for on-demand viewing. Our goal is to send recordings to you within two business days, often sooner. Recordings will be available for on-demand viewing for two weeks following the day the program was presented.
Software Platform
Zoom for Windows, Mac, or mobile device; minimum recommended network bandwidth 1.5 Mbps. Please download Zoom for free at zoom.us/download, and test your connection at zoom.us/test. New to Zoom? Check out www.theosophical.org/FAQ. Please email webinars@theosophical.org for further information.