Saturday, February 18, 1:00 – 3:30 p.m. CT
$45
I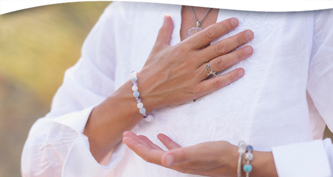 n this time of massive change, challenge, and awakening, how can you evolve your body to be a resilient and flexible instrument, able to embody your emerging spiritual awareness? In this participatory workshop, Ellen Meredith will teach you some basics of working with CHANGE, using the language of energy. She will walk you through energy practices you can use to support the evolution of your body's energies in six areas:
| | | |
| --- | --- | --- |
| 1. | | keeping the gates of self (gatekeeping), |
| 2. | | grounding, rooting, centering, and anchoring |
| 3. | | coherence (the energetic glue that holds us together) |
| 4. | | flow |
| 5. | | energetic exchange with the world |
| 6. | | radiance (activating your "soul juice") |
Join us to learn how to use the rudiments of energy dialogue to enter into deeper participation and relationship with the guidance system built into every fiber of your being.
Registration includes on-demand access to a recording of the workshop, which can be viewed for two weeks following the date it was presented.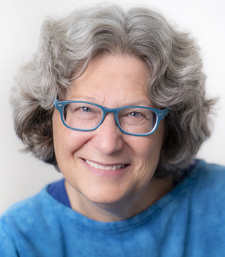 Ellen Meredith, Doctor of Arts, is a conscious channel, medical intuitive, energy medicine practitioner, teacher, and author. She has been in practice since 1984, helping over ten thousand clients and students across the globe tune into and communicate with their own energies, hear their inner guidance, and heal. Ellen is renowned for her down-to-earth, yet out-of-the box thinking. Originally trained as a healer by her inner teachers, Ellen later became an Eden Energy Medicine Advanced Practitioner (EEMAP), served on Donna Eden's faculty, and is presently on the faculty of Shift Network. She is the author of several books, including Your Body Will Show You the Way: Energy Medicine for Personal and Global Change and The Language Your Body Speaks: Self-healing with Energy Medicine. In addition, Ellen has produced numerous courses for energy medicine practitioners and self-healers on DVD and via Shift Network.
Program Format
This is a live, interactive online program that will also be recorded for on-demand viewing. Our goal is to send recordings to you within two business days, often sooner. Recordings will be available for on-demand viewing for two weeks following the date of the last class.
Software Platform
Zoom for Windows, Mac, or mobile device; minimum recommended network bandwidth 1.5 Mbps. Please download Zoom for free at zoom.us/download, and test your connection at zoom.us/test. New to Zoom? Check out www.theosophical.org/FAQ. Please email webinars@theosophical.org for further information.