Wednesdays, 7:00 - 8:30 p.m. CT
February 1 – February 22 (4 classes)
TS members: $70 · Nonmembers: $80
A four-part online class with Mitch Horowitz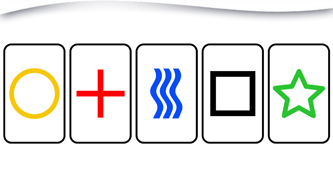 In four sessions, take a deep dive into parapsychology—the scholarly study of ESP, precognition, and extra-physicality—with acclaimed historian of the esoteric Mitch Horowitz.
Mitch considers parapsychology's origins and historic watersheds; the field's key findings; the lives of its pioneers and shapers; skeptical pushback—both legitimate and polemical; where the "science of the supernatural" stands today; and what evidence of the psychical means for contemporary seekers.
"I believe our culture is poised for an epochal change in how we understand and accept the core findings of parapsychology—that is, acceptance of empiricism of the extra-physical," Mitch writes, "Rejectionism tends to harden on the brink of seismic change, and we are seeing pockets of that as well. But the outcome of the present moment is, I believe, acknowledgment that we possess indelible evidence of an extra-physical component to life."
Each live session includes key words and concepts; bonus readings; and time for Q&A and exchange.

Registration includes on-demand access to recordings of all the classes, which can be viewed for two weeks following the date of the last class. Late registrants will receive recording links to all missed sessions for on-demand viewing.

Course syllabus:
1) Science of the Supernatural
Frustrated with the comingling of fraud and tantalizing evidence emergent from 19th century mediumship, spirit communication, and seances, clusters of leading scientists and clinicians, including William James, F.W.H. Myers, and even a young Sigmund Freud, devise methods of studying the paranormal with scientific rigor. In the 1880s, the British Society of Psychical Research and its Victorian counterparts subject supernatural claims and phenomena to modern clinical study.
2) The ESP Revolution
In the early 1930s, scientists J.B. and Louisa Rhine found the Parapsychology Laboratory at Duke University. The lab's work makes ESP a household term—and heralds parapsychology's emergence as an academic science. The Rhines' findings prove replicable and statistically bullet-proof. In future decades, researchers design innovative experiments and amass juried evidence for telepathy, psychokinesis, and clairvoyance. The field expands to consider poltergeist activity, near-death experiences, and reincarnation.
3) Modern Findings—and Enduring Controversies
Innovative experiments in the 1970s and 80s reveal world-class scientific evidence of telepathy, prompting the first and only collaboration across the parapsychologist-skeptic divide. The CIA funds its "psychic spying" program. Studies of dream telepathy, precognition, remote viewing, and reincarnation—including the work of pioneering psychiatrist Ian Stevenson—make new strides. But the professional skeptic apparatus nearly shuts down the field as an academic science.
4) Beyond Materialism
Although burdened by funding droughts and media pushback, parapsychology achieves dramatic breakthroughs in the 21st century, including studies of "Global Consciousness" at Princeton and repeat statistical evidence for precognition at Cornell. Parapsychology converges with quantum mechanics, inter-dimensional studies, and the UFO thesis to suggest a new science of the extra-physical. Mitch considers enduring controversies, the need for theories of causation, and, finally, the expiration of materialism as a dominant philosophy. What comes next?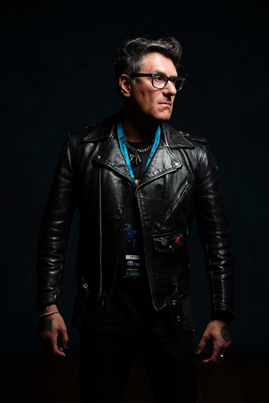 Mitch Horowitz is a historian of alternative spirituality and one of today's most literate voices of esoterica, mysticism, and the occult. He is among the few occult writers whose work touches the bases of academic scholarship, national journalism, and subculture cred. Mitch is a writer-in-residence at the New York Public Library and a PEN Award-winning historian whose books include Occult America; One Simple Idea; The Miracle Club; Daydream Believer; and Uncertain Places. The Washington Post says Mitch "treats esoteric ideas and movements with an even-handed intellectual studiousness that is too often lost in today's raised-voice discussions." He has discussed alternative spirituality across the national media and collaborated with Emmy-nominated director Ronni Thomas on the feature documentary The Kybalion, shot on location in Egypt. Mitch's books have appeared in Arabic, Korean, Portuguese, Chinese, Italian, Spanish, and French. China's government has censored his work. Visit him at MitchHorowitz.com
"Mitch Horowitz achieves the impossible. He provides a crystal-clear look at topics that are drenched in the murkiest of ambiguities yet continue to fascinate every living soul."
—Dean Radin Ph.D., Chief Scientist, Institute of Noetic Sciences
"I admire Mitch Horowitz enormously. He has struggled virtually single-handedly to get the American intelligentsia to give occult and esoteric currents the serious attention they deserve."
—Richard Smoley
"He throws new light on the hidden subtext of accepted dogma."
—Jacques Vallée
Program Format
This is a live, interactive online program that will also be recorded for on-demand viewing. Our goal is to send recordings to you within two business days, often sooner. Recordings will be available for on-demand viewing for two weeks following the date of the last class.
Software Platform
Zoom for Windows, Mac, or mobile device; minimum recommended network bandwidth 1.5 Mbps. Please download Zoom for free at zoom.us/download, and test your connection at zoom.us/test. New to Zoom? Check out www.theosophical.org/FAQ. Please email webinars@theosophical.org for further information.