Mondays, 11:00 a.m. – 12:00 p.m. CT
January 9 – March 27 (11 meetings)
No meeting January 16
Registration renews quarterly, but you can join at any time!
with Pablo Sender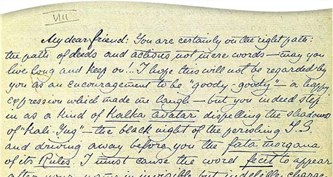 From 1880 to 1885, H. P. Blavatsky's teachers, Mahatmas Koot Hoomi and Morya, engaged in an extraordinary correspondence with two influential British men living and working in India. These letters were published in 1923, and since then they have become a primary sourcebook of esoteric philosophy, along with The Secret Doctrine. Their profound teachings have challenged, stimulated, and inspired genuine seekers and students of the Ancient Wisdom around the world for nearly a century.
Join this weekly online discussion group to explore the content of these letters and further your understanding of this important Theosophical text with the help of experienced students.
Registration includes on-demand access to recordings of the meetings that can be viewed for two weeks following the meeting date.
.

Suggested Cost: $100
While we offer a sliding scale for fees, we encourage you to support the continuation of this group by making a good will offering of at least $100 per quarter, less than $10/week.
If you are unable to pay the minimum fee due to hardship, please email events@theosophical.org for assistance.
Pablo Sender, Ph.D., has presented Theosophical lectures, seminars, and classes around the world and is the author of Evolution of the Higher Consciousness. Learn more at his website: www.pablosender.com.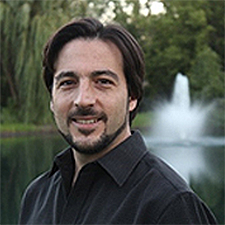 Program Format
This is a live, interactive online program that will also be recorded for on-demand viewing. Our goal is to send recordings to you within two business days, often sooner. Recordings will be available for on-demand viewing for two weeks following the program date.
Click to access the Mahatma Letters Portal on the Theosophy Wiki.
Software Platform
Zoom for Windows, Mac, or mobile device; minimum recommended network bandwidth 1.5 Mbps. Please download Zoom for free at zoom.us/download, and test your connection at zoom.us/test. New to Zoom? Check out www.theosophical.org/FAQ. Please email webinars@theosophical.org for further information.