Mondays 7:00 – 8:30 p.m. CT
March 6 - March 27 (4 classes)
TS Members: $60 • Nonmembers: $75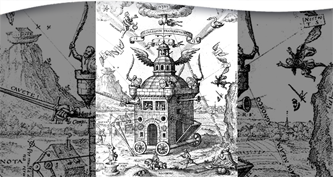 Rosicrucianism is a movement that arose in Europe in the early 17th century. The existence of the order first came into public notice when two Latin pamphlets, known as the Fama Fraternitatis and as Confessio Fraternitati, were published in Germany, describing the foundation and aims of this esoteric order.
What exactly did the Rosicrucian manuscripts reveal? How many members did the original organization have, and what did they promise to do under oath? What did Theosophical Society co-founder Helena Blavatsky and other Theosophists say about Rosicrucianism? Did the Mahatmas mention Rosicrucianism in their letters to A. P. Sinnet?
What are the rules Rosicrucians need to live by? What are the secret signs or characteristics of a Rosicrucian? Are there exercises that can help develop these characteristics?
In this four-part class, we will work on deciphering the Rosicrucian manuscripts, learn what various Theosophists have written about the Rosicrucians, and share some of the secret signs and characteristics of a Rosicrucian along with exercises that can help develop these characteristics.
Registration includes on-demand access to recordings of all the classes, which can be viewed for two weeks following the date of the last class.
Late registrants will receive recording links to all missed sessions for on-demand viewing.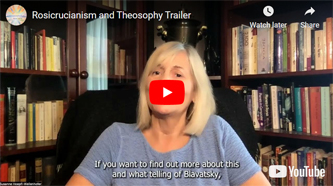 Susanne Hoepfl-Wellenhofer was born in Austria and has been living and working in the U.S. since 1986. Even before finding Theosophy in 2010, she had been following her own spiritual path, comparing religion, science, philosophy, and psychology for over 20 years. She is currently the vice president of the Washington, D.C. Lodge and recently created a course for the Online School of Theosophy. She has a law degree from the University of Graz and a master's degree in educational technology from George Washington University, where she worked for 20 years before retiring in 2019. She continues to translate German to English, including texts from Theosophist Dr. Franz Hartmann, and she is also a yoga instructor. Learn more at spiritualityconsciousnessandme.com.
Program Format
This is a live, interactive online program that will also be recorded for on-demand viewing. Our goal is to send recordings to you within two business days, often sooner. Recordings will be available for on-demand viewing for two weeks following the date of the last class.
Software Platform
Zoom for Windows, Mac, or mobile device; minimum recommended network bandwidth 1.5 Mbps. Please download Zoom for free at zoom.us/download, and test your connection at zoom.us/test. New to Zoom? Check out www.theosophical.org/FAQ. Please email webinars@theosophical.org for further information.