Saturday, March 18, 1:00 – 3:30 p.m. CT
$45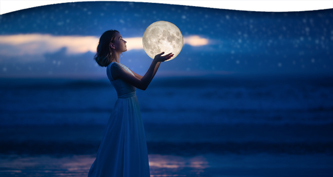 If you've studied your birth chart, you know that astrology can be a tool for self-awareness. When we study the daily and monthly planetary cycles, we open ourselves to the awe of understanding our connectedness to the universe above, and the natural world below.
In this workshop, Rachel Lang will teach you how to work with astrological transits and the lunation cycle. She will point out aspects of a natal chart that relate to the most compatible types of prayer, meditation, or other spiritual disciplines, and guide you through exercises and rituals that you can use in your everyday life.
You will learn:
How to identify spiritual themes in your natal chart
Ways to work with the cycles of the Moon for healing, manifestation, and more
Why solstice and equinox points are powerful
Prayer, meditation, and ritual examples
Astrological correspondences for meditative and ritual purposes
Registration includes on-demand access to a recording of the workshop, which can be viewed for two weeks following the date it was presented.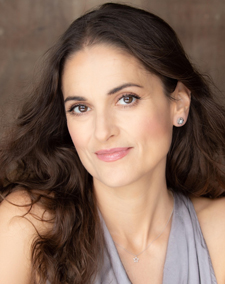 Rachel Lang is a professional astrologer, psychic medium, and author of Modern Day Magic: 8 Simple Rules to Realize Your Power and Shape Your Life. As a writer, her monthly horoscope columns appear in the Omega News, Club Magic Hour, and Conscious Living. She contributes to publications like Well+Good and Women's Health. Rachel leads presentations, teaches classes, and hosts workshops on topics such as Astrology for Creatives, Relationships and Astrology, and Psychic Mediumship Development. Rachel is the Outreach Director for the National Council for Geocosmic Research (NCGR), the VP of the Los Angeles NCGR chapter, and a committee member of the International Association of Ethics in Astrology. Dedicated to social justice and environmental sustainability, she works with magical activism, staying involved with various causes. You can find out more at rachellangastrologer.com.
Program Format
This is a live, interactive online program that will also be recorded for on-demand viewing. Our goal is to send recordings to you within two business days, often sooner. Recordings will be available for on-demand viewing for two weeks following the date of the last class.
Software Platform
Zoom for Windows, Mac, or mobile device; minimum recommended network bandwidth 1.5 Mbps. Please download Zoom for free at zoom.us/download, and test your connection at zoom.us/test. New to Zoom? Check out www.theosophical.org/FAQ. Please email webinars@theosophical.org for further information.