Mondays 7:00 – 8:30 p.m. CT
April 3 – April 24 (4 classes)
TS members: $70 • Nonmembers: $80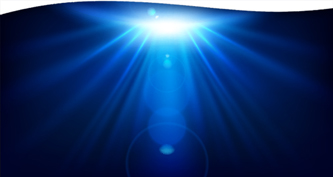 Humanity is at a crucial threshold in its evolutionary journey. Indeed, it is a time of transition into a new era for the human family—the Seventh Ray Age. When rightly integrated into our minds and hearts, the Seventh Ray will assist us in our ability to effectively ground and express the soul's wisdom in our lives, and to truly recognize the sacredness of our diversity. Yet, the initial effect of this divine Ray is that it can create greater polarized attitudes between us, many of which are at the root of the crises we see in the world today. Preparing the way through soulful service is therefore essential. In the language of esotericism, we have entered the Stage of the Forerunner.
For many years, a group of awakened souls has been increasingly coming into incarnation. Collectively known as the Forerunners of the Light, they represent all people who are consciously walking the Path, and who seek to bring transformational light and love into the world. They are found within every country, social institution, and socioeconomic class. As a group, they represent the promise of the future. Are you one of them?
In this four-part course, William Meader will deeply explore the nature of the Seventh Ray and its effect upon human consciousness. He will also focus on the Forerunners, and their effort to assist humanity to fully cross the threshold into this new and dawning age. The forces arrayed against their efforts will also be considered, not least of which is the heresy of separateness now strongly evident within the various departments of human expression.
Listed below are some of the additional topics that will be presented:
Crisis as the prelude to individual and global transformation
The Soul of Humanity, and its approach to Initiation
Cultivating and expressing the wisdom of the Seventh Ray
2025 CE—the centennial conclave of the Masters of Wisdom
Seventh Ray methods, attitudes, and techniques of soulful service
Registration includes on-demand access to recordings of all the classes, which can be viewed for two weeks following the date of the last class.
Late registrants will receive recording links to all missed sessions for on-demand viewing.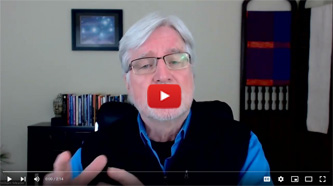 William Meader is one of the most influential and respected international teachers of esoteric philosophy. With his gentle humor, sensitivity, and deep understanding of the spiritual path, he provides a diverse array of workshops and lectures. Author of Shine Forth: The Soul's Magical Destiny and his newest, Supernal Light: A Compendium of Esoteric Thought, William has also published numerous articles on all aspects of spirituality. Visit www.meader.org for more.
Program Format
This is a live, interactive online program that will also be recorded for on-demand viewing. Our goal is to send recordings to you within two business days, often sooner. Recordings will be available for on-demand viewing for two weeks following the date of the last class.
Software Platform
Zoom for Windows, Mac, or mobile device; minimum recommended network bandwidth 1.5 Mbps. Please download Zoom for free at zoom.us/download, and test your connection at zoom.us/test. New to Zoom? Check out www.theosophical.org/FAQ. Please email webinars@theosophical.org for further information.