Saturday, April 22, 1:00 – 3:30 p.m. CT
$45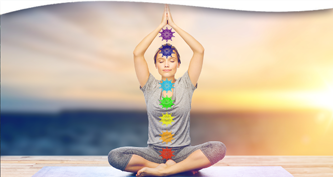 Chakra psychology is the study of how the chakras—metaphysical centers of energy in the body—influence the mind and human behavior. In yoga traditions, it is generally accepted that the major chakras are located along the spinal column. Explore the inner terrain of your chakra system with psychologist and chakra expert Anodea Judith in this dynamic online workshop exploring the psychology of your chakras. Learn about the interface between energy and psychology through a holistic perspective that unites body, mind, and spirit.
Topics covered will include:
How to assess excess and deficiency in the chakras, and what it means
How your psychological programming affects the flow of energy in your body
How getting your needs met (or not) at critical developmental stages affects the chakras
How to both diagnose and address psychological issues using the chakra system as a model
Registration includes on-demand access to a recording of the workshop, which can be viewed for two weeks following the date it was presented.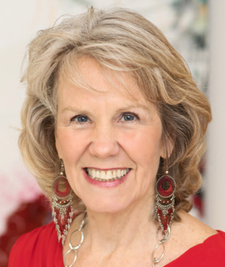 Anodea Judith, PhD, has been teaching and writing about the chakras for 50 years. Her first book, Wheels of Life, came out in 1987, and she has since published nearly a dozen other books, videos, and audio products, and taught workshops all over the world. This workshop will be based on her best-selling title, Eastern Body-Western Mind: Psychology and the Chakra System as a Path to the Self. She holds masters and doctoral degrees in psychology and human health.
Program Format
This is a live, interactive online program that will also be recorded for on-demand viewing. Our goal is to send recordings to you within two business days, often sooner. Recordings will be available for on-demand viewing for two weeks following the date of the last class.
Software Platform
Zoom for Windows, Mac, or mobile device; minimum recommended network bandwidth 1.5 Mbps. Please download Zoom for free at zoom.us/download, and test your connection at zoom.us/test. New to Zoom? Check out www.theosophical.org/FAQ. Please email webinars@theosophical.org for further information.