Wednesdays, 7:00 – 8:30 p.m. CT
May 24 – June 14 (4 classes)
TS Members: $60 • Nonmembers: $75
I
s it possible to get a general foundation of tarot in just four weeks? Fortunately, the answer is YES! Renowned tarot teacher Barbara Moore loves tarot and is happy to introduce you to how tarot can be used to guide your journey through life, both spiritually and practically. Barbara has taught tarot to beginners for over 20 years and looks forward to helping you gain a broad understanding of tarot and its roots, modern usage, deck structure, card meanings, and even how to perform a reading. This class will use the Rider-Waite-Smith deck but will be appropriate to any modern deck based on that tradition. See below for the course syllabus.
Registration includes on-demand access to recordings of all the classes, which can be viewed for two weeks following the date of the last class. Late registrants will receive recording links to all missed sessions for on-demand viewing.

Class Schedule
Week 1: Introduction to Tarot
Brief history and evolution of tarot
Theories about how tarot works
Approaches to the cards: symbolic, psychic, intuitive, psychological
Uses for the cards: divination, personal growth, creativity, sacred text
Decisions to make before ever shuffling your cards
Week 2: Tarot Structure and the Major Arcana
Correspondences and associations
The structure of the deck and its influence on interpretation
The Major Arcana-general notes
Short discussion on each Major Arcana card
Week 3: The Minor Arcana and Court Cards
Suits, numbers, and ranks
Exploring the Minors by number
Exploring the Minors by rank
Exploring the Minors by suit
Short intro to readings (so you can do some before our last session)
Week 4: Readings and Q&A
The difference between interpreting individual cards and doing a reading
What is necessary for a reading
What is optional but nice for a reading
Asking questions
All about spreads
Steps to facilitate interpretation
Q&A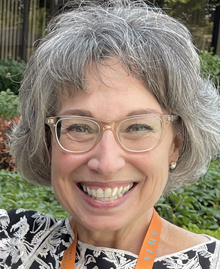 Barbara Moore has taught tarot all over the world. At a party nearly 30 years ago, someone put a tarot deck in Barbara's hands and she's held on tight ever since. Barbara considers tarot as her sacred text, one that is flexible enough to evolve as her understanding of the world changes.

She has published several books, mostly on tarot, including Your Tarot Your Way, Tarot for Beginners, Tarot Spreads, The Steampunk Tarot, Tarot in Wonderland, Modern Guide to Energy Clearing, and many others. She has taught tarot all over the world, including helping found a tarot school in Chengdu, China in 2017. For more information visit www.tarotshaman.com.
Program Format
This is a live, interactive online program that will also be recorded for on-demand viewing. Our goal is to send recordings to you within two business days, often sooner. Recordings will be available for on-demand viewing for two weeks following the date of the last class.
Software Platform
Zoom for Windows, Mac, or mobile device; minimum recommended network bandwidth 1.5 Mbps. Please download Zoom for free at zoom.us/download, and test your connection at zoom.us/test. New to Zoom? Check out www.theosophical.org/FAQ. Please email webinars@theosophical.org for further information.