Mondays, 7:00 – 8:30 p.m. CT
June 5 – June 26 (4 classes)
TS Members: $65 • Nonmembers: $80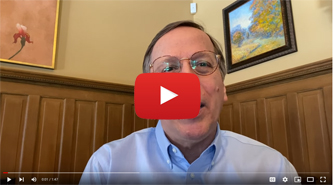 Lucid dreaming is a paradoxical state in which you know you are dreaming while you are dreaming. Aware in a dream, you have the capacity to access creativity and become your fullest, most realized self. You can fly through space, discover how to project constructive beliefs outward, cast spells like Harry Potter, and resolve negative situations—all in the safety of your inner dreamscape.
For millennia, lucid dreaming has been used for deep personal and spiritual growth. In fact, some forms of Buddhism see the practice as one of the six pathways to enlightenment. Instructor Robert Waggoner will show you how lucid dreaming can be used as a tool for gaining inner knowledge and solving problems, overcoming emotional blocks, directing healing intent to physical ailments, exploring inner creativity, and so much more!
See below for the course syllabus.
Registration includes on-demand access to recordings of all the classes, which can be viewed for two weeks following the date of the last class.
Late registrants will receive recording links to all missed sessions for on-demand viewing.

Course Outline
Week 1
Improving your dream recall
Frequently asked questions about lucid dreaming
Reality-creating principles in lucid dreams (beliefs, expectations, intent, etc.)
Setting an intention and asking questions in lucid dreams
Lucid dreaming practices
Lucid dreaming induction technique – suggestion
Lucid dreaming induction technique – finding your hands in a dream
Week 2
Levels of lucid awareness in lucid dreams
Beliefs in lucid dreams
Using mental energy
Lucid dreaming induction techniques
Lucid dreaming induction technique – MILD
Lucid dreaming induction technique – WBTB
Lucid dreaming induction technique – WILD
Week 3
Creating a stable lucid dream
Moving in lucid dreams
Moving in lucid dream space
Creating 'experience'
Lucid dream examples and their lessons for lucid dreamers
Waking activities that assist lucid dreaming
Week 4
Emotions in lucid dreams
Using lucid dreams to promote healing and spiritual growth
Interacting with others in lucid dreams: dream figures
Active imagination and lucid dreaming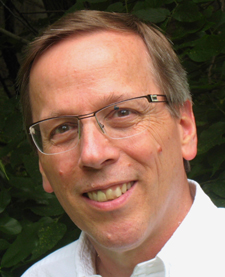 In 1975, Robert Waggoner taught himself a simple technique to lucid dream or become consciously aware of dreaming, while in the dream state. Since that time, he has logged more than 1,000 lucid dreams and written two books: the acclaimed Lucid Dreaming - Gateway to the Inner Self, (now in its 15th printing) and the award winning, Lucid Dreaming Plain and Simple (with co-author Caroline McCready). Robert's books have been translated into eight languages and he has traveled the world giving lectures at universities and conferences and weekend workshops in this exciting area. A past president of the International Association for the Study of Dreams, he also co-edits the online magazine, Lucid Dreaming Experience.
Program Format
This is a live, interactive online program that will also be recorded for on-demand viewing. Our goal is to send recordings to you within two business days, often sooner. Recordings will be available for on-demand viewing for two weeks following the date of the last class..
Software Platform
Zoom for Windows, Mac, or mobile device; minimum recommended network bandwidth 1.5 Mbps. Please download Zoom for free at zoom.us/download, and test your connection at zoom.us/test. New to Zoom? Check out www.theosophical.org/FAQ. Please email webinars@theosophical.org for further information.