Saturday, May 6, 10:00 AM - 4:30 PM – Sunday, May 7, 10:00 AM - 4:00 PM
TS members: $60 • Nonmembers: $120
In-Depth Study Weekend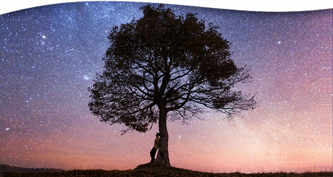 According to the Wisdom Tradition of Theosophy as represented by H.P. Blavatsky, the number seven is a key number, inherent in the very fabric and processes of space, time, and dimensionality. It is active throughout each point of space, and during every stage of manifestation. In seed form, it is present with the Eternal, working its way through the precosmic, cosmic, and post-cosmic stages of manifestation. Seven guides the unfolding of life's potential within all evolutionary kingdoms and beings.
This factor of nature manifests through seven dynamic principles, themselves pervasive in, and acting throughout, the creative manifestation, preservation, and regeneration of all things. As a pervasive aspect of universal life, these Seven Principles are the embodiment of Law, recognized as karma, working throughout nature in seven universal ways.
This seminar will explore the vastness and presence of the number seven as manifested by the Seven Principles expressed throughout HPB's writings.
Participants will enjoy a deep dive into these teachings during a morning and afternoon session each day. There will also be breakout group work, Q&A sessions, and practical application.
This retreat is intended for students of Theosophy. A foundational understanding of theosophical concepts is strongly recommended. See below for the retreat sessions and full schedule.
TS members: $60 • Nonmembers: $120
Become a member today for $72 to enjoy this deep member discount!

Registration includes on-demand access to recordings of all the classes, which can be viewed for two weeks following the date of the last class.
Late registrants will receive recording links to all missed sessions for on-demand viewing.
Before you attend, Dr. Jennings recommends reading these articles from the book Five Years of Philosophy:
"Brahmanism on the Sevenfold Principle in Man" by T. Subba Row (p. 153)
"The Septenary Principle in Esotericism" by H.P. Blavatsky (p. 187)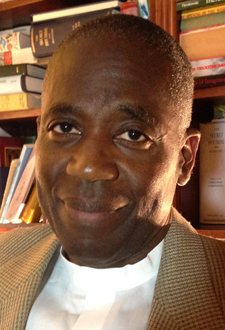 Dr. Eugene Jennings is a longtime student in the study of Theosophy. He is affiliated with the United Lodge of Theosophists in New York City. Eugene has also spent many years living and working through the ULT in Los Angeles California. He has been a member of ITC since its inception as an organization in 2008, serving as vice president and then president, until retiring from that position in 2021.. Eugene has shared theosophical teachings internationally, and still has the privilege of communicating and exchanging theosophical ideas with members of the Theosophical Society in its various organizations around the world. He currently works full time in the medical fields of psychiatry and neurology.
Retreat Schedule
Saturday, May 6

10:00 – 10:45 Talk 1: Introduction to H. P. Blavatsky's Classification of the Seven Principles
10:45 – 11:15 Q&A
11:15 – 11:30 Break
11:30 – 12:00 Introduction to the article "Brahmanism on the Sevenfold Principle in Man" by T. Subba Row
12:00 – 1:30 Lunch
1:30 – 2:30 Group breakout and discussion on the article
2:30 – 3:00 Q&A and open discussion with all groups and speaker
3:00 – 3:15 Break
3:15 – 4:00 Talk 2: The Explanatory Power of the Seven-Fold Classification of Occultism
4:00 – 4:30 Q&A
Sunday, May 7

10:00 – 10:30 Introduction to the article "The Septenary Principle in Esotericism"
by H.P.B.
10:30 – 11:30 Group breakout and discussion on the second article in the light of the first
11:30 to 12:00 Q&A and open discussion with all groups and speaker
12:00 to 1:30 Lunch
1:30 – 2:30 Talk 3: Applying the Principles to other Systems: Wisdom in Action
2:30 – 2:45 Break
2:45 – 3:30 Q&A
3:30 to 4:00 Wrap up and ending