Saturday, June 10, 1:00 – 4:00 p.m. CT
$45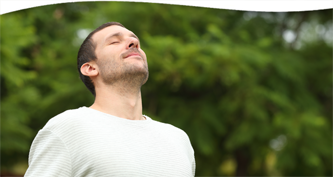 High levels of stress, which many of us experience often, activates a chronic flight or fight response, resulting in nervous system imbalance, immune weakness, physical disease, anxiety, depression, and overwhelm in our day to day lives. This blocks our connection to our deeper wisdom, leading to more tension, anxiety, and disease.
Jeff Migdow, M.D., a holistic physician and yoga teacher trainer, will explore the many tools we have to help our nervous systems relax, recharge, and create a strengthened immune system for a healthier body and more clear and relaxed mind.
Explore and experience:
The basic physiology of the nervous and immune systems in stress and relaxation
The relationship between the energy body, glandular system, nervous system and the disease process
Simple, effective ways to change the flight or fight response to a relaxation response
Specific yoga postures, including breathing techniques, to help facilitate the relaxation of the nerves and strengthen the immune system
Meditation techniques focusing on chakras to replenish the adrenal gland, rebalance our immune function and improve our health and wellbeing
Simple lifestyle changes to facilitate the shift to a more revitalized, relaxed, and inspired life
Join Jeff in this engaging workshop, which will help improve the quality of your life and health on a day-to-day basis!
Registration includes on-demand access to a recording of the workshop, which can be viewed for two weeks following the date it was presented.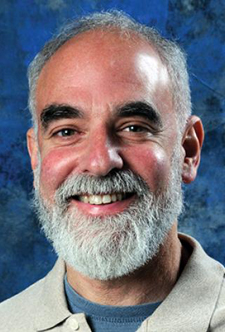 Jeff Prabhakar Migdow, MD, RYT-500, a holistic physician and Reiki Master, has directed yoga teacher trainings and stress management programs for more than 40 years. Jeff has explored and taught yoga, health, and consciousness since 1969 in the Unites States, Canada, India, Nepal, Egypt, Japan, Brazil, Colombia, and Peru. As a member of the Kripalu Yoga Ashram, he has directed the Kripalu Yoga teacher training programs. He also developed, and has directed, Prana Yoga teacher trainings at the Open Center in New York City and at the Princeton Center for Yoga & Health. Jeff's practice in Pittsfield, Massachusetts, includes homeopathy, lifestyle counseling, and Reiki healing and attunements. He has written and taught widely about yoga, holistic health, and medicine, including the yogic breathing book, Breathe-In, Breathe-Out and others. He combines his expertise in yoga with his knowledge of holistic medicine and shamanic healing to offer a complete approach to these ancient and profound disciplines.
Program Format
This is a live, interactive online program that will also be recorded for on-demand viewing. Our goal is to send recordings to you within two business days, often sooner. Recordings will be available for on-demand viewing for two weeks following the day the program was presented.
Software Platform
Zoom for Windows, Mac, or mobile device; minimum recommended network bandwidth 1.5 Mbps. Please download Zoom for free at zoom.us/download, and test your connection at zoom.us/test. New to Zoom? Check out www.theosophical.org/FAQ. Please email webinars@theosophical.org for further information.