Saturday, June 24, 1:00 – 2:30 p.m. CT
$35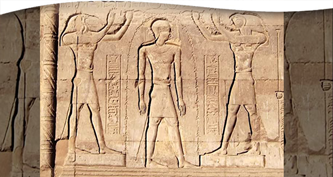 For centuries, the legendary figure Hermes Trismegistus, "thrice greatest Hermes," was believed to be a real individual, who, at the dawn of time, laid the foundations of magic, science, philosophy, and religion, bequeathing to mankind a primal revelation of the nature of the cosmos and our place in it.
Hermes was believed to have taught Moses, Plato, Jesus, and other sages of history, and his teachings form the essence of what we know as the perennial philosophy or prisca theologia, the primordial vision at the heart of all religion. Yet in the early 17th century, this figure of commanding wisdom and knowledge was revealed to have been an invention of a group of spiritual seekers, a product of the religious syncretism of ancient Alexandria, a union of the Greek god Hermes and the Egyptian god Thoth, and the writings attributed to him, the Corpus Hermeticum, a kind of "pious fraud."
But the wisdom of the thrice great one did not disappear. It continued and informed much of the modern consciousness that followed and is still alive today. The Hermetic tradition thrived and carried on as a kind of secret source of knowledge, a tradition of the gnosis and cosmic consciousness the ancient Hermetists pursued. This presentation, based on Gary Lachman's book The Quest for Hermes Trismegistus, will look at the history of this influential figure and what his teaching can mean for us today.
Registration includes on-demand access to a recording of the workshop, which can be viewed for two weeks following the date it was presented.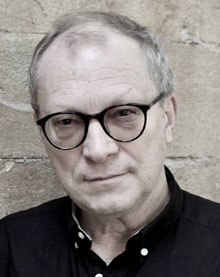 Gary Lachman is the author of twenty-three books on the meeting ground between consciousness, culture, and the western esoteric tradition, including Madame Blavatsky: The Mother of Modern Spirituality, The Return of Holy Russia: Apocalyptic History, Mystical Awakening, and the Struggle for the Soul of the World; Politics and the Occult; and A Secret History of Consciousness. He writes regularly for journals in the U.S. and U.K. and lectures frequently on his work in the U.K. and Europe. In a previous career, he was a founding member of the rock group Blondie and in 2006 was inducted into the Rock and Roll Hall of Fame. His website can be found at https://www.gary-lachman.com/. Born in Bayonne, New Jersey in 1955, he has lived in London since 1996.
Program Format
This is a live, interactive online program that will also be recorded.
Our goal is to send the recording to you within two business days, often sooner. The recording will be available for on-demand viewing for two weeks following the program date.
Software Platform
Zoom for Windows, Mac, or mobile device; minimum recommended network bandwidth 1.5 Mbps. Please download Zoom for free at zoom.us/download, and test your connection at zoom.us/test. New to Zoom? Check out www.theosophical.org/FAQ. Please email webinars@theosophical.org for further information.