Saturday, 10:00 – 11:30 a.m. CT
August 5 – 26 (4 classes)
TS Members: $60 • Nonmembers: $75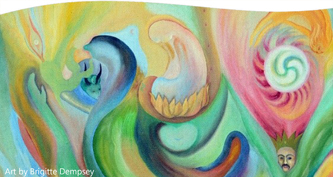 One of the challenges of dream interpretation is knowing when our Soul is speaking, and when our Personality is using the dream space to work things out. During this highly interactive class, we will practice in-depth dreamwork using Jungian and Theosophical principles to discern our dreams and their meaning. Discover how to remember and record dreams, and learn how to be more conscious in your meditations and contemplation of dream activities. You will also learn how to set goals, interpret symbology and metaphor, and walk the path of both your sleeping and waking dreams.
We will:
…learn the basics of dream work
…learn the disciplines of remembering dreams
…study the personal symbols and archetypes revealed in our dreams
…study how our Soul speaks to our purpose in life through dreams
Registration includes on-demand access to recordings of all the classes, which can be viewed for two weeks following the date of the last class. Late registrants will receive recording links to all missed sessions for on-demand viewing.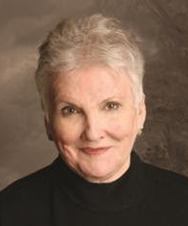 Gwynne Mayer, MA, has forty years of post-graduate work in the areas of Jungian analysis, Gestalt therapy, child psychology, and educational systems. She has studied the works of Carl Jung, Helena Blavatsky, The Tibetan (Djwhal Khul), Rudolph Steiner, and G.I. Gurdjieff for over 45 years. Gwynne has studied astrology for over 50 years and has lectured internationally. For further information regarding dream work, visit Gwynne's website at gwynnemayer.com/category/dreamwork
Program Format
This is a live, interactive online program that will also be recorded. Our goal is to send recordings to you within two business days, often sooner. Recordings will be available for on-demand viewing for two weeks following the date of the final class.
Software Platform
Zoom for Windows, Mac, or mobile device; minimum recommended network bandwidth 1.5 Mbps. Please download Zoom for free at zoom.us/download, and test your connection at zoom.us/test. New to Zoom? Check out www.theosophical.org/FAQ. Please email webinars@theosophical.org for further information.