Mondays, 7:00 – 8:30 p.m. CT
August 7 – August 28 (4 classes)
TS members: $70 • Nonmembers: $80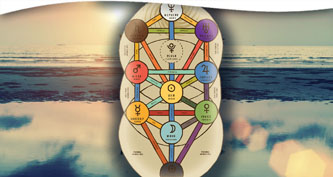 In the Jewish mystical tradition there are four dimensions of reality associated with the physical, emotional, intellectual, and spiritual realms. In this course, you will learn several mystical methods for uncovering deep meanings within each of them. These four classes will also give you an introduction to the major themes within the whole of Jewish mysticism.

In each class, we will explore sacred teachings from the writings of Kabbalah as they relate to one of the Four Worlds. We will also use practices to relate more deeply with the dimension of focus on that day.

Class 1: Physical/body (Asiyah)
What does it mean to live a spiritual, compassionate life? How can our bodies be conduits for deeper levels of reality to manifest on Earth?
Class 2: Emotional/heart (Yetzirah)
What role does joy play in Kabbalah? How can a deeper connection with all our emotions allow us to grow wise, whether during easy or hard times?
Class 3: Intellectual/mind (Briyah)
How can the study of sacred texts connect us with the Divine? How can the rational mind be a helper? How can it be an obstacle?
Class 4: Spiritual/soul (Atzilut)
What is mystical union in Kabbalah? How is it both the end and the beginning of the path? How can we integrate spiritual experiences and become blessings to those around us?
Each of these esoteric approaches will be presented in a way that is accessible to all students, including beginners. Participants do not need to be familiar with Kabbalah or Judaism in order to learn from and utilize the approaches and teachings presented in this class.
Registration includes on-demand access to recordings of all the classes, which can be viewed for two weeks following the date of the last class. Late registrants will receive recording links to all missed sessions for on-demand viewing.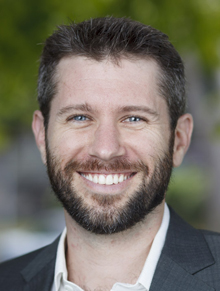 Rabbi Matthew Ponak is a teacher of Jewish mysticism, a spiritual counselor, and the cofounder of the Mekorah Institute—an online spiritual center for embodied practice. Ordained with honors as a rabbi at the neo-Hasidic Rabbinical School of Hebrew College, he also holds a Master's degree in Contemplative Religions from the Buddhist-inspired Naropa University. Matthew lives in Victoria, British Columbia, and is certified as a Focusing Professional to guide others to deeper self-knowledge and healing. He is the author of Embodied Kabbalah. Learn more at matthewponak.com.
Program Format
This is a live, interactive online program that will also be recorded. Our goal is to send recordings to you within two business days, often sooner. Recordings will be available for on-demand viewing for two weeks following the date of the final class.
Software Platform
Zoom for Windows, Mac, or mobile device; minimum recommended network bandwidth 1.5 Mbps. Please download Zoom for free at zoom.us/download, and test your connection at zoom.us/test. New to Zoom? Check out www.theosophical.org/FAQ. Please email webinars@theosophical.org for further information.