Wednesdays, 7 – 8:30 p.m. CT
January 10 – 31 (4 classes)
TS Members: $70 • Nonmembers: $80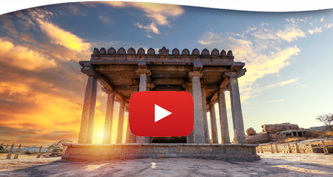 Who are we? How can we live well? What is the good life? Is there an ultimate aim and purpose to our existence, and how can we achieve it? This course will explore how the many and varied schools of Indian thought can help us to answer these and other great questions of life.
Bringing insights from the latest research to bear upon the key primary sources from these traditions and setting them in their full spiritual, historical, and philosophical contexts, we will explore such topics as philosophies of action and knowledge, materialism and skepticism, consciousness and duality, theism and atheism, and the religious and cultural expressions of the Hindu, Jain, and Buddhist traditions from the ancient period to the present day. See below for the course syllabus.
Registration includes on-demand access to recordings of all the classes, which can be viewed for two weeks following the date of the final class. Late registrants will receive recording links to all missed sessions for on-demand viewing.

Course Topics
1. The Vedic Tradition: Philosophies of Action and Knowledge
After a brief introduction to the character of Indian philosophy in general, this session will delve into the tradition articulated in the Vedas, which are among the oldest religious texts known to humanity and are held by many Hindus to be eternal.
2. Jain Thought and Practice
Possibly no less ancient than the Vedic tradition, though less known in the Western world, is the tradition of the Jain community. Jain thought and practice are centered on a profound practice of ahimsa, or nonviolence in thought, word, and action. The Jains also possess a unique understanding of the nature of karma and rebirth as well as a distinctive understanding of the nature of truth and knowledge.
3. Buddhist Thought and Practice
The first Indian school of thought to gain a wide following beyond the subcontinent, the Buddhist tradition will be the focus of our third session. The teaching of the Buddha will be examined, as well as its subsequent developments in India and its dispersion across Asia.
4. Classical and Modern Indian Thought
In our last session, we will get a broad overview of the classical "six systems" of Hindu philosophy, the development of Indian philosophy through the medieval period, and some of the most celebrated figures of modern Indian philosophy, such as Swami Vivekananda, Mohandas K. Gandhi, B.R. Ambedkar, and Sri Aurobindo, with a focus on the relevance of Indian philosophy to contemporary issues.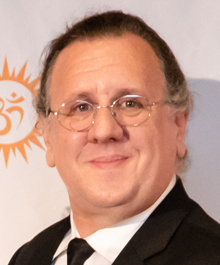 Jeffery D. Long, Ph.D. is the Carl W. Zeigler Professor of Religion, Philosophy, and Asian Studies at Elizabethtown College, where he has taught since receiving his doctoral degree from the University of Chicago Divinity School in the year 2000. He is the author of a number of books, including Jainism: An Introduction, Hinduism in America: A Convergence of Worlds (which won the DANAM book award in 2021), and the forthcoming Discovering Indian Philosophy.
Program Format
This is a live, interactive online program that will also be recorded. Our goal is to send recordings to you within two business days, often sooner. Recordings will be available for on-demand viewing for two weeks following the date of the final class.
Software Platform
Zoom for Windows, Mac, or mobile device; minimum recommended network bandwidth 1.5 Mbps. Please download Zoom for free at zoom.us/download, and test your connection at zoom.us/test. New to Zoom? Check out www.theosophical.org/FAQ. Please email webinars@theosophical.org for further information.