Saturdays, 9:30 – 11:00 a.m. CT
October 28 – November 18 (4 classes)
TS members: $70 • Nonmembers: $80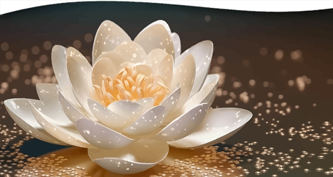 All spiritual traditions have said that every level of consciousness in the universe is trying to evolve in order to return to the Source. To accomplish this, the spiritual element needs a body-mind – often simply called flesh or body. Spirit without body is lame, and body without spirit is blind.
Consequently, every human being has two currents of energy: one coming from the spiritual side and the other from the material side. Both Heaven and Earth are our parents, and they both need to be honoured.
We all spend much of our time and energy in ordinary "Earthly" daily activities that we often lack time for spiritual reflection. We will explore how to find the right relationship between the two currents of energy in ourselves. A course syllabus is below.
Registration includes on-demand access to recordings of all the classes, which can be viewed for two weeks following the date of the last class. Late registrants will receive recording links to all missed sessions for on-demand viewing.

Course Topics:
Experiencing the Two Currents of Energy in Daily Life
What is daily life, and what sort of energy takes most of our time and attention? Can we have a spiritual practice while washing dishes or doing anything else? Is it necessary to leave the world and go to a monastery in order to undertake spiritual practice?
Freedom from the Ego-Self.
Freedom from me-me-me is the prerequisite for the Truth or God to descend to me. An old Hasidic saying explains: "There is no room in him for God who is full of himself." Christ said, "Unless you leave your self behind, you cannot be a follower of mine." What is required from me to be more and more free of me-my-mine?
No Action Can be Right Unless the Actor is Right
What is a right actor? It is more and more freedom from my will, my desire, my achievement to gradually become an instrument of the Divine will. Krishna says in the Bhagavad Gita that, "An accomplished Yogi sees that 'I do nothing at all.'" Christ said, "I am not the author of the words I speak. I say what my Father in Heaven tells me to say."
Action in the World and Freedom from the World
It is necessary for us to take care of the world by undertaking the right actions so that God's Will will be done on the Earth as it is in Heaven. At the same time we must keep in mind that the real Kingdom that the great teachers like Christ, Buddha and Krishna invite us to come to is not of this world. The aim of spiritual practice is to be in the world but not of the world, and to come to a level of being from where compassion, love, and a sense of unity and service ooze out of the person, not as a decision but simply as the right order.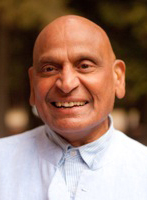 Ravi Ravindra, Ph.D., is an author and professor emeritus at Dalhousie University in Halifax, Nova Scotia, where he served as a professor in comparative religion, philosophy, and physics. A lifetime member of the Theosophical Society, Ravi has taught many courses at the School of the Wisdom in Adyar and at the Krotona Institute of Theosophy in Ojai, California. He was a member of the Institute of Advanced Study in Princeton, a fellow of the Indian Institute of Advanced Study in Shimla, and the founding director of the Threshold Award for Integrative Knowledge. For more information visit http://www.ravindra.ca/.
Program Format
This is a live, interactive online program that will also be recorded. Our goal is to send recordings to you within two business days, often sooner. Recordings will be available for on-demand viewing for two weeks following the date of the final class.
Software Platform
Zoom for Windows, Mac, or mobile device; minimum recommended network bandwidth 1.5 Mbps. Please download Zoom for free at zoom.us/download, and test your connection at zoom.us/test. New to Zoom? Check out www.theosophical.org/FAQ. Please email webinars@theosophical.org for further information.