Mondays, 7:00 – 8:30 p.m. CT
October 16 – November 6 (4 classes)
TS members: $70 • Nonmembers: $80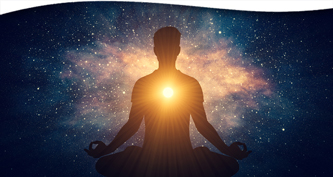 Within each of us is a hidden yearning for home. Whether living in a mansion or hovel, home is viewed as a place of retreat from the hectic pace and pressure of outer life. Though this perception is true for most of us, it is a view that arises from the personality (ego), not the soul. For in the eyes of the soul, the notion of home has little to do with an exterior place. Instead, it is recognized as a field of awareness deep within the recesses of consciousness. Esoterically referred to as the Ashram, this inner home is the soul's eternal abode.
Found upon the buddhic plane (the plane of divine intuition), the Ashram is the source of the soul's inspiration. From it, the soul senses its purpose and seeks to convey that purpose in the outer world. Yet until the disciple nears enlightenment, his/her sensitivity to the Ashram is only partial, and therefore imperfect. Indeed, the degree to which an individual is receptive to ashramic guidance is a measure of where s/he stands upon the Path.
In this four-part course, we will closely examine the Six Stages of Discipleship that inwardly leads each of us into the Ashram, and the degree of ashramic intimacy that each stage conveys. Below are some of the additional topics that will be presented and discussed. We hope you can join us.
The Seven Ashrams, and the seven types of souls they seek to influence
Building the Antahkarana—the inner bridge to eternity
Phases of ashramic return: Transmutation – Transformation – Transfiguration
Becoming an Accepted Disciple, and eventually a Chela on the Thread
Methods that support greater sensitivity to the Ashram and its guidance
Registration includes on-demand access to recordings of all the classes, which can be viewed for two weeks following the date of the last class. Late registrants will receive recording links to all missed sessions for on-demand viewing.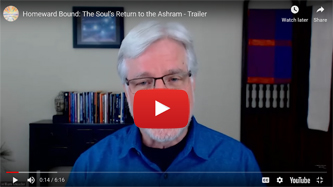 William Meader is one of the most influential and respected international teachers of esoteric philosophy. With his gentle humor, sensitivity, and deep understanding of the spiritual path, he provides a diverse array of workshops and lectures. Author of Shine Forth: The Soul's Magical Destiny and his newest, Supernal Light: A Compendium of Esoteric Thought, William has also published numerous articles on all aspects of spirituality. Visit www.meader.org for more.
Program Format
This is a live, interactive online program that will also be recorded. Our goal is to send recordings to you within two business days, often sooner. Recordings will be available for on-demand viewing for two weeks following the date of the last class.
Software Platform
Zoom for Windows, Mac, or mobile device; minimum recommended network bandwidth 1.5 Mbps. Please download Zoom for free at zoom.us/download, and test your connection at zoom.us/test. New to Zoom? Check out www.theosophical.org/FAQ. Please email webinars@theosophical.org for further information.