Wednesdays, 7:00 – 8:00 p.m. CT
October 4 – November 15 (7 classes)
Goodwill offerings appreciated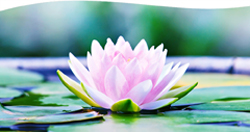 We invite you to join with other seekers to learn some essential Theosophical concepts in a friendly and informal atmosphere. Classes are not successive, so you can join at any point in the series. Participants will engage with the content of each class through meditation, discussion, and practical application.
Course Topics
Week 1: Theosophy and the Ageless Wisdom (a basic introduction to the Society, its mission, ethic, and history)
Week 2: The Sevenfold Human Nature (a discussion about the human constitution)
Week 3: Reincarnation
Week 4: Karma
Week 5: Power of Thought
Week 6: Meditation
Week 7: Putting it all Together (a wrap-up of all topics)
Goodwill offerings appreciated. Your contribution helps make programs such as this possible for the benefit of all spiritual seekers.
Registration includes on-demand access to recordings of the classes, which can be viewed for two weeks following the date of the last class.

| | | | | |
| --- | --- | --- | --- | --- |
| | | | | |
| Barbara Hebert, is a third-generation Theosophist who has been involved in local, regional, and national offices throughout her years of membership, including two terms as the National President of the Theosophical Society in America. She has also had a long career as a mental health practitioner and educator. | | Juliana Cesano has been actively involved in the Society's work for over 20 years. She is an international speaker and currently serves as the Member Education Director and the National Secretary of the Theosophical Society. | | Ananya Sri Ram Rajan has been a student of spirituality and Theosophy for over twenty-five years. She is a licensed professional counselor and has served as president of the Theosophical Order of Service, USA. |
Program Format
This is a live, interactive online program that will also be recorded. Our goal is to send recordings to you within two business days, often sooner. Recordings will be available for on-demand viewing for two weeks following the date of the final class.
Software Platform
Zoom for Windows, Mac, or mobile device; minimum recommended network bandwidth 1.5 Mbps. Please download Zoom for free at zoom.us/download, and test your connection at zoom.us/test. New to Zoom? Check out www.theosophical.org/FAQ. Please email webinars@theosophical.org for further information.