Saturday, October 28, 1:00 – 3:00 p.m. CT
TS members: $35 • Nonmembers: $40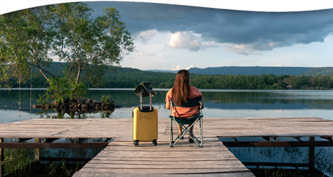 Wouldn't it be wonderful to have energy tools to help you enjoy a great vacation? Whether to promote a good flight experience, beautiful weather, or staying well, the mystic has practices for every traveling effort.
Billie Topa Tate, Mescalero Apache, has created a useful, insightful, and empowering way to travel like a mystic—whether you're going on vacation or simply taking a walk around the neighborhood.
During this workshop, you will:
Learn the energetic meaning of travel
Use energy cleansing practices for your travel
Utilize a weather blessing ceremony for your travel
Work with safety angels for a safe trip
Create a travel wellness kit that supports your immune system
Discover how a mystic creates balance, harmony, and safety during travel
Learn how to project positive energy into your travels for a more peaceful journey
Billie Topa Tate uses wisdom-filled training to support healthy, safe, and enjoyable traveling experiences. She will also review medicine teas, short meditations, native prayers, short ceremonies, and much more.
Registration includes on-demand access to a recording of the workshop, which can be viewed for two weeks following the date it was presented.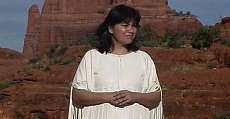 Billie Topa Tate is the founder of MSI Wellness Center. She is Mescalero Apache and is dedicated to "Creating a Sacred Place One Person at a Time" through the indigenous native teachings of her teachers. Topa Tate has lectured and taught at Northwestern University, Cancer Treatment Centers of America, and more. Her work has been published in several magazines, and she is the author of several meditation recordings and books. She is dedicated to being of service to anyone who is seeking wellness, mindfulness training, and spiritual growth. Learn more at her website: msi-healing.com.
Program Format
This is a live, interactive online program that will also be recorded. Our goal is to send recordings to you within two business days, often sooner. Recordings will be available for on-demand viewing for two weeks following the day the program was presented.
Software Platform
Zoom for Windows, Mac, or mobile device; minimum recommended network bandwidth 1.5 Mbps. Please download Zoom for free at zoom.us/download, and test your connection at zoom.us/test. New to Zoom? Check out www.theosophical.org/FAQ. Please email webinars@theosophical.org for further information.