Saturday, September 30, 1:00 – 3:00 p.m. CT
$35 TS Members $40 Nonmembers
I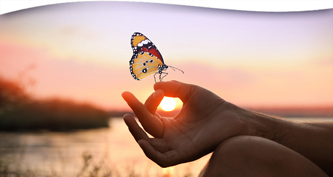 t can be said that Eastern Wisdom and Western empirical science are two sides of the same coin. Mental performance has become a technology that can be proven and expressed with empirical data. For the doubter, it validates what those in the East have experienced and accessed for centuries.
Understanding and effectively using these truths is a skill. Once mastered, we are able to spread positive thought energy to the collective consciousness, discover our astounding personal power, and experience authentic and lasting peace and contentment.
Learning the mechanics of any skill is the first step in mastering it. We will discuss the entire step-by-step process of confronting individual life challenges so that you can interpret them from a different perspective, one that you welcome and enjoy while immersing yourself in the challenge of personal expansion.
Topics include:
Thought Awareness Training: Who is thinking? When are you really you?
The language of your subconscious mind and how it interprets your thoughts
Quantum physics, the field, SOURCE, and manifesting: You don't have to understand how it works to use what it does!
Personal transformation and how to fall in love with the process
Participants will be free to share examples of individual situations they are struggling with, and we will build out the process of transforming them so that everyone can benefit.
Registration includes on-demand access to a recording of the workshop, which can be viewed for two weeks following the date it was presented.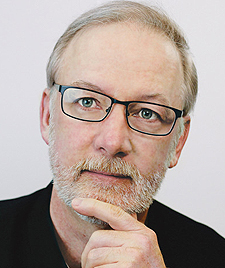 Thomas M. Sterner is the founder and CEO of The Practicing Mind Institute. An in-demand speaker, he works with high performance individuals including, athletes, industry groups, and individuals, helping them to operate effectively within high stress situations so they can break through to new levels of mastery. Top media outlets such as NPR, Fox News, and Forbes have sought his advice. He is the author of the bestseller The Practicing Mind: Developing Focus and Discipline in Your Life. Prior to founding The Practicing Mind Institute, Thomas served as the Chief Concert Piano technician for a major performing arts center. An accomplished musician and composer, he has also worked in the visual arts and as a recording studio engineer. Learn more at www.tomsterner.com.
Program Format
This is a live, interactive online program that will also be recorded for on-demand viewing. Our goal is to send recordings to you within two business days, often sooner. Recordings will be available for on-demand viewing for two weeks following the date of the last class.
Software Platform
Zoom for Windows, Mac, or mobile device; minimum recommended network bandwidth 1.5 Mbps. Please download Zoom for free at zoom.us/download, and test your connection at zoom.us/test. New to Zoom? Check out www.theosophical.org/FAQ. Please email webinars@theosophical.org for further information.