Saturday, November 4, 1:00 – 3:00 p.m. CT
$40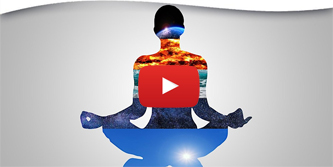 The energy of the five elements are present within all human consciousness and express themselves from the most physical to the subtlest, all while moving into and out of balance as we navigate our unique life lessons. Working with the template of the five elements and their relationship to the subtle bodies offers each of us an opportunity to cultivate greater balance, ease, and joy in our lives. And, in the process, move us toward greater compassion, union, and harmony not just with other people, but with all beings and Nature itself.
This workshop will introduce students to:
The framework of the five elements and subtle bodies as five layers of consciousness
The five elements of earth, water, air, fire, and space
A practical approach to working with each of the elements
How to harness the wisdom of the elements through inner and outer practices to restore and establish balance, and cultivate harmony and joy
Registration includes on-demand access to a recording of the workshop, which can be viewed for two weeks following the date it was presented.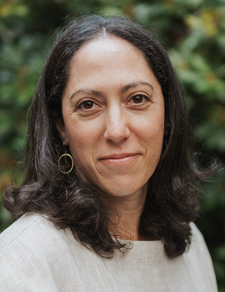 Nicole Goott is an author, facilitator, experienced yoga teacher, and spiritual mentor. Nicole's teaching reflects a fusion and synthesis of more than two decades of study in various approaches to mind, body, and spiritual practice. For over a decade, Nicole has passionately taught yoga, meditation, and a spiritual practice of self-discovery in group classes, workshops, and intensive in the United States and internationally. Born and raised in Johannesburg, South Africa, Nicole moved to the United States when she was twenty-four years old. Unsatisfied working in the financial services sector, she became a member of the Theosophical Society and studied Indian philosophy, Buddhism, Theosophy, reiki, biodynamic craniosacral therapy, Ayurveda and Thai yoga bodywork. Travels to India and Thailand offered an opportunity to expand her studies and deepen her experiences. Having found her life's purpose, her work focuses on helping others more joyfully live their dharma. https://www.nicolegoott.com/
Program Format
This is a live, interactive online program that will also be recorded. Our goal is to send the recording to you within two business days, often sooner. The recording will be available for on-demand viewing for two weeks following the program date.
Software Platform
Zoom for Windows, Mac, or mobile device; minimum recommended network bandwidth 1.5 Mbps. Please download Zoom for free at zoom.us/download, and test your connection at zoom.us/test. New to Zoom? Check out www.theosophical.org/FAQ. Please email webinars@theosophical.org for further information.