Saturdays, 10 – 11:30 a.m. CT
January 13 – February 3 (4 classes)
TS members: $70 • Nonmembers: $80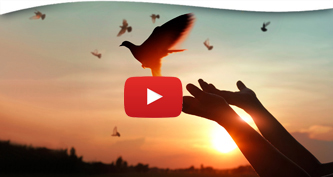 At every turn in our lives we experience a wide spectrum of emotions: anger, frustration, envy, pleasure, pain, malice, hurt... The most insidious and seething, with far-reaching consequences that can sometimes linger on for decades and even centuries, is the feeling of hurt.
Whether you're the perpetrator or victim, the feeling of hurt is often very deep and pervasive. It almost always extends to everything that defines our identity, including family, country, gender, race, and religion.
Through the yoga of forgiveness, we will learn how to address hurt in all its hues and colors in order to live in harmony with ourselves and others without the burden of guilt, victimhood, indifference, or denial. The course syllabus is below.
Registration includes on-demand access to recordings of all the classes, which can be viewed for two weeks following the date of the last class. Late registrants will receive recording links to all missed sessions for on-demand viewing.

Course Topics:
Dynamics of Hurt, Revenge, and Alienation: What is it that hurts us and makes us suffer, seek revenge, or walk away? In this session, we will explore a number of such cases from many cultures and from many periods in human history to develop a deeper understanding of the nature and role of hurt as part of our cultural evolution and the human condition.
Nature of Memory: What is that we remember, recall, brood over, and feel tormented by… And how? In this session, we will explore the necessity of forgetting, letting go, re-writing our history, and experiencing the sumptuous flow of the river of life again. We will draw examples from individual lives and our communities and nations.
From Victim to Savior: In this session, we will explore how to move from feeling like a helpless victim to becoming a savior by helping other victims, particularly children. We will discover how such a step is at the heart of spiritual transformation, and how we learn to move from self-centeredness to the Center of the Self, experiencing the Grace of the Divine.
Power of Forgiveness: In this session, we will explore the Power of Now, and how to prepare ourselves to receive the gift of Freedom and "the Present of the present" through forgiveness in its myriad expressions. Through breathing exercises and meditation practices, we will learn how to reorient our attention and intention by moving into a joyous field of acknowledgment, truth, reconciliation, and forgiveness.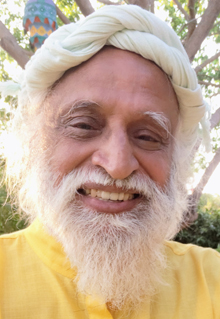 Sehdev Kumar, Ph.D. is an author, poet, and Professor Emeritus of Environmental Studies at the University of Waterloo, Canada, specializing in and lecturing on bioethics, the history of cultures and civilizations, environmental ethics, and the dialogue between science and religion. For more than a decade, Dr. Kumar has conducted workshops and seminars on the Yoga of Forgiveness, Freedom from Fear, and the Power of Dreams in several countries. He has trans-created the great Indian sage-poet Kabir in English in his book Ocean in a Drop and presents Kabir all over the world. He is the author of the forthcoming book Angels in Black Holes: Love, Hope & Redemption.
Program Format
This is a live, interactive online program that will also be recorded for on-demand viewing. Our goal is to send recordings to you within two business days, often sooner. Recordings will be available for on-demand viewing for two weeks following the date of the last class.
Software Platform
Zoom for Windows, Mac, or mobile device; minimum recommended network bandwidth 1.5 Mbps. Please download Zoom for free at zoom.us/download, and test your connection at zoom.us/test. New to Zoom? Check out www.theosophical.org/FAQ. Please email webinars@theosophical.org for further information.