with Pablo Sender
For the convenience of participants in different time zones, each class will be available live at two different times. In addition, all classes are recorded. Any registered student can watch them at any time.
Tuesdays, 10:30 a.m. – 12:00 p.m. Central time (4:30 – 6:00 p.m. UTC)
Tuesdays, 7:00 - 8:30 p.m. Central time (Wednesday 1:00 - 2:30 a.m. UTC)

May 23 – June 27 (6 classes)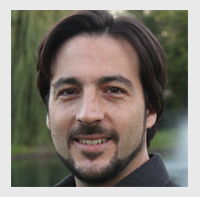 The Secret Doctrine was H. P. Blavatsky's magnum opus and became a foundational contribution to modern esoteric philosophy. The core of this work is the "Stanzas of Dzyan," a collection of secret aphorisms that describe the development of the universe and humanity from an esoteric point of view. In this series Pablo Sender will explore the birth of humanity on Earth as it is described on Stanza VII of the first volume and selected passages from the second volume of The Secret Doctrine.

Pablo Sender, Ph.D., became a member of the Theosophical Society in his native Argentina and has presented Theosophical lectures, seminars, and classes in India, Spain, England, and the three Americas. His articles, in Spanish and English, have been published in several Theosophical journals. Learn more at his Web site: pablosender.wordpress.com