Saturday, July 1, 10:00 a.m. – 5:00 p.m. Note New Day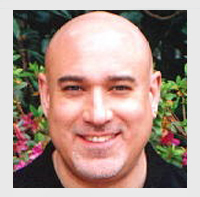 The Marriage of Heaven & Earth qigong is a great introduction to the physical, energetic, and stress-reducing qualities of tai chi and qigong. The smooth, continuous movements provide many health benefits, and can balance the core power of tai chi, yoga, meditation, and other mind/body practices. This traditional Taoist neigong (internal energy work) system corresponds to the Chinese wood element associated with Spring, the season of growth and renewal.
Lunch on your own. Brownbag a vegetarian meal or join others at local restaurants.
Don Myers has over 30 years of experience as a student of Taoism and practitioner of tai chi, qigong and neigong, and has taught for 25 years. Holding seven Instructor Certifications from Taoist Lineage Master Bruce Frantzis, Don is also a Certified Advanced Instructor and professional member of the National Qigong Association. He owns Silver Ox Tai Chi in Geneva (www.silveroxtaichi.com).
$60 nonmembers $50 members $70 at the door
Hear Don's talk "Embodying the Yin and Yang of Taoism" on April 13.