Saturday, February 17, 1:00 – 3:00 p.m.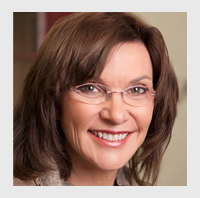 Learn practical ways to shift your own energy for greater health and well-being. By accessing your inner source of vital energy and soothing fears that block this energy, you can experience more peace and presence. Inner vitality can be used to recover from physical, emotional and mental ailments, even in serious conditions. Join us to learn the key to unlocking your inner healing.
Dr. Marilyn Mitchell received her medical degree from Rush Medical College and completed her residency at the University of Chicago. She is certified by the American Board of Obstetrics & Gynecology and the American Board of Integrative and Holistic Medicine. She is an educator, speaker and health visionary and is a leader in the field of integrative medicine. Dr. Mitchell is also the founder of HealingSpace.
$25 nonmembers $20 members $30 at the door
Hear Dr. Mitchell's talk "Vibrational Medicine: Energy Healing for Reversing Health Disorders" on February 15.