Weekend Retreat
Friday, February 15 –Sunday, February 17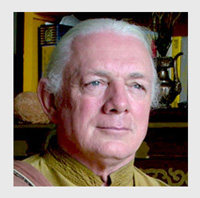 Everyone would like to attain full enlightenment in this lifetime, but not everyone does so. Some seekers make it partway and then run out of time. As a result, the remainder of the work is left for our next life.

Powa Yoga is a tantric yoga for opening the death channel and prepares our body and mind for an optimal "blast off," or exit from this body. Every system of Tantric Buddhism teaches a form of it, and almost all Himalayan Buddhists learn one or another of these methods in their youth. Having established the imprint of proper "blast off" methodology, one may obtain a higher rebirth.

This weekend retreat/workshop will present the Powa methodology as taught in the two systems from the great ancient Indian masters, as transmitted into Tibet in the lineages known as the Six Yogas of Naropa and Six Yogas of Niguma, with references to several other important transmissions.

The weekend will conclude with a Powa empowerment, so that participants can become qualified in the practice. We will also look at one of the very popular Bardo Janchok practices, whereby an accomplished Powa practitioner can assist a recently deceased loved one who is wandering in the bardo.
Lama Glenn Mullin trained in Tibetan Buddhism in the Himalayas for 15 years, and has published some 30 books on Tibetan Buddhism. He has taught Buddhist meditation for the past 30 years, often touring for six months of the year through North America, Asia, and Europe. He also leads pilgrimages through the sacred sites of Nepal, Tibet, and Bhutan each year. For more visit www.glennmullin.com.
As space is limited, early registration is encouraged.
Retreat sessions, meals, private lodging—$350
Retreat sessions, meals, shared lodging—$250
Retreat sessions, meals—$150
Join Glen Thursday, February 14, for his lecture: Bardo: The Tibetan Book of the Dead.