Saturday, March 2, 10:30 a.m. – 5:00 p.m.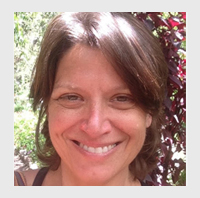 Embrace important shamanic practices including Earth ceremonies, journeying practices, experiencing the three shamanic worlds for empowerment, and connecting and deepening relationships with our allies. Intentions for the day will include both personal and collective work. Whether new to shamanic practices or a seasoned practitioner, all are welcome. Come with the desire for a heart-opening experience as we connect with Spirit and expand our repertoire of daily practices.

Dress in layers for comfort. Feel free to bring a mat/blanket, stones or crystals, medicine bundle, or a portable sacred shamanic tool if you own one (rattle, feathers, etc.). Flowers are welcomed for the Earth ceremony.

Christina Pateros is a painter and healer. Her work reflects what she sees and what her heart remembers. Her shamanic healing practice serves adults and children in conscious living and dying, and includes space and land clearing and blessing. She combines her art with healing, integrating creativity as a dynamic part of living fully through ceremony and teachings. Christina lives in Boulder, CO and welcomes art collectors and healing clients worldwide.
For more, visit christinapateros.com.
$70 nonmembers, $60 members, $80 at the door