Meditation Retreat
Saturday, March 9, 10:00 a.m. – 4:30 p.m.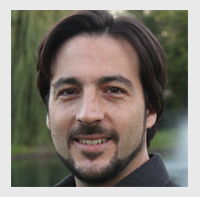 The four states of consciousness described in Hindu yoga literature (waking, dreaming, deep sleep, and "the fourth") can be taken as a map to guide us in our inner explorations. Based on the teachings presented in his Thursday night talk, "A Map of the Field of Consciousness," Pablo Sender will guide us in different techniques of meditation designed to help us raise our consciousness toward our spiritual nature. The retreat will consist of four short talks followed by 30-minute practice sessions, which will start with guided meditations before passing into silent work. The techniques used in this retreat deepen progressively, giving an opportunity to meditators of all levels to profit from the experience.
Pablo Sender, PhD, has been a member of the Theosophical Society since 1996. He has lived and worked at the International Headquarters of the TS in Adyar, India; at the National Center of the TS in America; and is currently at the Krotona Institute of Theosophy in Ojai, California. An international speaker, he has presented programs and retreats in India, Europe, Oceania, and the three Americas. He writes for many Theosophical journals and is the author of the book Evolution of the Higher Consciousness. Visit his website at PabloSender.com.
$60 nonmembers, $50 members, $70 at the door
Join Pablo Thursday, March 7, for his lecture: A Map of the Field of Consciousness.