Friday, March 22, 7:00 – 8.30 p.m.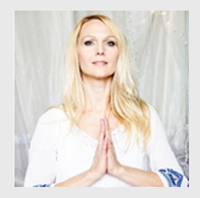 Join us for a special evening to renew and rejuvenate yourself for spring following the vernal equinox! Contemplate the rhythms of nature and consciousness, and your relationship to Light in mind, body, and spirit as you refocus, find clarity, and begin to emerge from winter.
Enliven and re-balance for the new season ahead with a selection of cleansing, gently energizing practices from the Kundalini yoga and meditation tradition. Experience third-eye opening breathwork to activate your intuition, followed by gentle, accessible movements to activate the energies of your chakras and your body, as well as mantra meditation and deep relaxation.
Samadhi Banks has been dedicated to holistic wellness, yoga and meditation for nearly 20 years. She brings her breadth of experience and dynamic teaching style to in-depth studies and teacher training programs in the philosophy and practices of Kundalini, classical yoga and meditation, Reiki, and crystal and gemstone therapy. She also offers The Indigo Project, a course for understanding and supporting the unique needs of today's children from an energetic and chakra-based perspective.
Bring a meditation cushion and/or yoga mat for floor seating and relaxation, if desired. Chairs also available.
$15 nonmembers, $10 members, $20 at the door