Saturday, March 23, 10:30 a.m. – 12:00 p.m.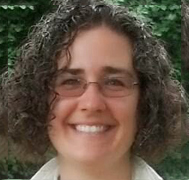 Let us join together in celebration of the spring equinox. During this magical time, you begin to hear the songs of birds in the air and witness plants and flowers emerging from the earth. It is a time of growth and renewal. The celebration will begin by connecting to nature. Then we will sing, dance, create, share, and make music. We will also bring the energy from the celebration into ourselves by eating a small snack.* During the event, participants will have an opportunity to share personal traditions and spirituality. If you would like, please bring something that represents spring to you, such as a story, poem, or artwork. This celebration is designed for families with children but is open to all.
Genis Schmidt has been leading seasonal celebrations for over seven years and has taught outdoor education and nature-based spirituality to children. She is mentored in the Dances of Universal Peace (DUP) and has been trained in teaching DUP to children. She is married with two daughters and loves witnessing their sense of wonder about nature and spirituality.
Registration is required. Parents are required to stay with their children at all times.
*Please let us know if anyone has food allergies at the time of registration.
$30 (per family) for nonmembers, $25 (per family) for members