Saturday, March 30, 1:00 – 4:00 p.m.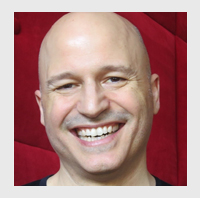 Does the world scare you sometimes? Do you feel powerless in the face of so much chaos? Do you want to make a difference but don't know how?

It's easy to believe you can't affect any real, lasting change. But you make an impact every single time you show up to life with a kind, open heart. Nothing stands to transform our world more than a commitment to live our lives from love.

Join author Scott Stabile for an afternoon designed to reconnect you with the transcendent power of love. Stabile believes love serves as the base note for all that is good in our world, including kindness, compassion, forgiveness, vulnerability, and authenticity. Through discussion and writing exercises, we'll spend time with those themes and reconnect with tools that return us to love when we act out of conditioning or fear.

Come with a ready heart, an open mind, and the desire to go beyond your comfort zone. There will be writing, so please bring a journal or notebook, and above all, a willingness to be honest with yourself.
Scott Stabile's inspirational posts and videos have attracted a huge and devoted social media following. He is the author of Big Love: The Power of Living with a Wide-Open Heart, Just Love, Iris, and the Li'l Pet Hospital series. A passionate speaker and love advocate, Scott runs empowerment workshops nationally and internationally.
$40 nonmembers, $35 members