Friday, April 19, 7:00 p.m.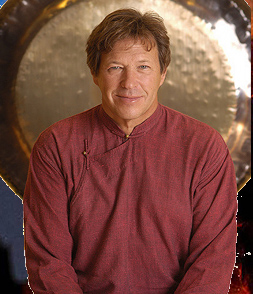 The Flower of Life Chakra Empowerment Tour comes to Wheaton! Experience a dynamic meditative gong bath with the rising and falling rhythms, tonalities, and vibrations of an Earth Gong tuned to the sound of the primordial AUM – the vibrational signature of our Mother Earth. Richard Rudis will use the ancient sacred geometry of the Flower of Life to empower each chakra point with healing chi.
Richard Rudis (Sonam Dorje) is a published writer, musician, and lecturer on the subject of vibrational sound healing as it is reflected within Tibetan Buddhism. An American practitioner of the Vajrayana path and a sound pioneer, he has studied sacred instruments and their playing techniques across Asia, conducting transformational sound mandala concerts internationally. For more, visit www.sacredsoundgongbath.com.
Bring a pillow and mat or blanket to lie on.
$30 per person in advance, $35 at the door
Registration is limited to 60 people.
Sorry, registration is closed.