Heart-Centered Meditation
Saturday, May 4, 10:30 a.m. – 4:30 p.m.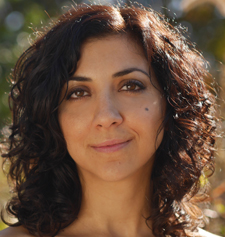 Beginning or recommitting to a daily meditation practice can significantly change the quality of your life. Inviting a Divine presence to guide your day and actions has an impact not only on yourself, but also on your environment and relationships. Learn the foundations of a heart-centered meditation that you will be able to take with you and practice at home. During the course of the day there will be four sessions of instruction followed by 30-minute sessions of practice. Beginners who may not be able to meditate continuously for 30 minutes will be encouraged to relax in a more comfortable position. This retreat is open to both those who have no meditation experience as well as those with experience in other types of meditation.
Please bring your own vegetarian lunch.
Juliana Cesano is a second-generation Theosophist and has been actively involved with the Society's work for over 20 years. She spent two years volunteering at the international headquarters in Chennai, India, before becoming a staff member at the Theosophical Society in America. She is a certified yoga teacher, 200 CYT, and is currently the manager of the Quest Book Shop.
$35 nonmembers, $25 members, $45 at the door