Friday, May 17, 7:00 p.m.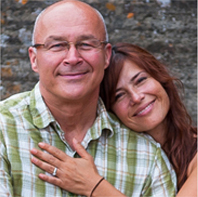 Immerse yourself in a healing and transformational gong meditation featuring a guided visualization, followed by an hour-long sound immersion with gongs and Himalayan singing bowls. The experience is a psycho-acoustic gateway to raise one's vibratory frequency, reach higher states of awareness, and recognize endless possibilities within.
Please bring a pillow and blanket or mat to lie on.
Marian and Gabriela Kraus have studied gongs with renowned master teachers and bring a colorful life history with their European and Latin American origins. Their inherent musical abilities, years of studies in psychology, metaphysics, and life-coaching as reflected in health and wellness-related programs, work together to facilitate a powerfully illuminating and inspiring experience. For more, visit www.delamora.life.
$25 per person in advance, $30 at the door