Friday, June 7, 7:00 p.m.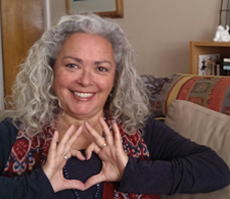 Celebrate the vitality of summer! As the frequency and vibrations of the bowls bring harmony to the etheric, emotional, and physical bodies, the brain shifts into higher states of consciousness, thoughts are slowed down, and the heart opens to healing. Deeksha, or the Oneness Blessing, creates balance in the hemispheres of the brain, releases fear, and invites the higher frequency of love to enter, allowing us to reconnect with our spiritual essence.
Yolanda Lozano has over 20 years of extensive bi-cultural training in the healing arts from master teachers in India, China, and the United States. She integrates breathing techniques, toning and chanting, meditation, movement, vibrational energy healing, and self-care while listening to the True Self within. For more, visit www.yolandahealinghearts.com.
Wear loose, comfortable clothing and bring a mat and/or blanket.
$25 per person in advance, $30 at the door