Thursday, March 7, 7:00 p.m.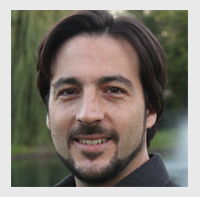 Hindu yoga philosophy describes four states of consciousness that can be experienced by human beings – waking, dreaming, deep sleep, and a fourth state, which is the background that underlies the previous three. However, when interpreted in the light of Theosophical teachings, these states provide a map of the different planes of consciousness that extend beyond our physical experience. In this talk, Pablo Sender will explore the philosophical and metaphysical aspects of the subject, forming the foundation for the practice that will take place during the Saturday meditation retreat: Exploring the Four States of Consciousness.
Pablo Sender, PhD, has been a member of the Theosophical Society since 1996. He has lived and worked at the International Headquarters of the TS in Adyar, India; at the National Center of the TS in America; and is currently at the Krotona Institute of Theosophy in Ojai, California. An international speaker, he has presented programs and retreats in India, Europe, Oceania, and the three Americas. He writes for many Theosophical journals and is the author of the book Evolution of the Higher Consciousness. Visit his website at PabloSender.com.
$10 nonmembers, $5 members
Join Pablo Saturday,.March 9, for his meditation retreat: Exploring the Four States of Consciousness.