Last Friday of the month, 7:00 – 7:30 p.m. CT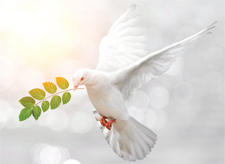 Join us each month for a group meditation for world peace. This short program features a discussion regarding peace and unity among all people followed by a 15-minute World Peace Meditation. Each month will feature a different speaker and meditation and will represent a variety of spiritual and religious traditions.
These meditations will also be livestreamed on our website, YouTube Channel and Facebook page.
You are invited to stay for a short discussion after the meditation.
Free and open to all!