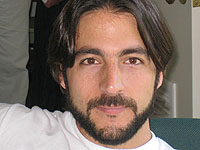 By Pablo Sender, Michele Sender and James LeFevour
Is there only one possible interpretation of the Christian teachings? Or are there hidden dimensions in them? What is the relationship between the teachings of Theosophy and those of Christianity? In this series, we explore teachings of the Judeo-Christian tradition from an esoteric Theosophical perspective.
First Talk: "Esoteric Christianity" - Pablo Sender
Presented October 30th, 2013.
Second Talk: "The Book of Job: A Tale of Initiation" - Michele Sender
Presented November 6th, 2013.
Third Talk: "Therapeutae, Gnostics, and the New God" - James LeFevour
Presented November 13th, 2013.
Fourth Talk: "The Inner Meaning of the Gospels" - Pablo and Michele Sender
Presented November 20th, 2013.