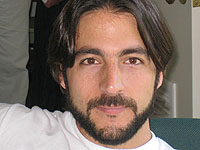 By Joe Hasiewicz, Ed Moskowitz, Amber LeFevour and Michele Sender
Meditation, although not the only component of the spiritual life, is an important aspect of it. This Living Theosophy series explores the foundations of this practice and the obstacles encountered by the aspirant. We will also examine the therapeutic effects of being mindful as shown by modern psychological research and learn a unique technique of meditation that Madame Blavatsky taught to her closest students.
The presenters for this series are members of the Wheaton-Olcott Branch, which meets weekly at our National Center to explore Theosophical teachings.
First Talk: "Introduction to Meditation" - Joe Hasiewicz
Presented February 5th, 2014.
Second Talk: "Barriers to Meditation" - Ed Moskowitz
Presented February 12th, 2014.
Third Talk: "Modern Mindfulness" - Amber LeFevour
Presented February 19th, 2014.
Fourth Talk: "Blavatsky's Diagram of Meditation" - Michele Sender
Presented February 26th, 2014.