Raja Yoga: A Simplified and Practical Course
facilitated by Pablo Sender
Every Wednesday from 10:30 to 11:45 a.m. Central Time (**)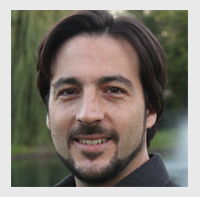 Walking the Theosophical Path is an online group focused on the practical aspect of Theosophy.
Starting on May 10, 2017 we will start a new series exploring the book Raja Yoga - A Simplified and Practical Course by Theosophist Wallace Slater. Weekly exercises will be suggested and discussed to assist the participants' practice.
Pablo Sender, Ph.D., became a member of the Theosophical Society in his native Argentina and has presented Theosophical lectures, seminars, and classes in India, Spain, England, and the three Americas. His articles, in Spanish and English, have been published in several Theosophical journals. Learn more at his Web site: www.pablosender.com
(**) The classes are recorded. If you cannot participate live, you can still register and receive weekly a link to the recording.
Suggested Donation - $35 (Optional)